Fostering creativity and programming skills in students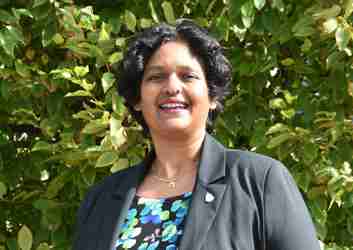 Manique Wilson, a computer science teacher at Pocklington School, describes how a programming competition has sparked the creativity of Year 8 pupils and raised the profile of computing across the school.
Programming is a highly regarded skill which is valued in a wide range of employment sectors, but it can often be challenging to engage students in the subject. At Pocklington School, the 'Your Voice is Power' competition, run by Amazon, provided the perfect opportunity to spark the creativity and coding skills of Year 8 pupils.
Over 65 children participated in the national competition, which challenged them to create a piece of music using Python programming while promoting messages of equity, empowerment, ambition, and pride in one's own identity through their compositions. What made the task so engaging was the use of EarSketch, a coding environment that offers contemporary samples from popular artists like Pharrell Williams, Alicia Keys, and Khalid. By combining these samples with their own code, the pupils were able to create their own unique pieces, developing functions for verses and choruses and using loops to iterate different features of the song. The project also involved analysing the structure of pop songs and discussing meaningful lyrics as starters for the work on programming.
The competition provided a cross-curricular project that married together computing, English, music and PSHE. It was also an excellent opportunity for pupils to express their ideas through a different medium and use their creativity to send an essential message.
In a competition that received over 10,000 entries, 12 of Pocklington's entries ranked in the top 45. Even more impressively, one piece, "Gövernmënt Childrën", ranked in the top five for its haunting and thought-provoking message. 
However, the success of the project goes beyond awards. It has raised the profile of computing throughout the school, showing how programming can be both creative and meaningful. During National Coding Week, pupils are excited to explore new aspects of computer science, including the growing field of artificial intelligence (AI). 
Looking ahead, we plan to examine AI in gaming, analysing the behaviours of non-playable characters and discussing the ethical considerations of training generative AI models like DALL-E and Midjourney. Pupils will also be exploring AI assistants such as Google's Bard and ChatGPT from OpenAI, questioning the impact of these tools on modern-day workflows. 
"It is an exciting time to be a computer scientist, and Pocklington School is committed to arming its pupils with the knowledge and skills needed for a technology-driven world," said Chris Charles, head of digital learning and subject leader of computer science at Pocklington School. "By marrying programming with other subjects and using contemporary tools like EarSketch, we're helping pupils see the creative possibilities of computing while promoting important messages of equity and empowerment."