Associations
ISC provides a single, unified organisation that speaks and acts on behalf of its member schools and the associations of governing bodies, heads and bursars by which it was constituted.
To be a member of ISC, the school head must be a member of a heads association, the school must be located in the UK or the Republic of Ireland and it must cater for pupils aged between 5 and 18 years. It does not need to include all age ranges but it is not an ISC school if it caters exclusively for nursery aged children. The Heads associations are GSA, HMC, IAPS, ISA and The Society of Heads. Information and contact details for these are listed below. Information on association membership types can be read here.
Girls' Schools Association (GSA)
Suite 105,
108 New Walk,
Leicester,
LE1 7EA
The Girls' Schools Association is the main association to which heads of girls senior independent schools belong.
Chief Executive Donna Stevens
Telephone: +44 (0)116 2541619
Email: office@gsa.uk.com
Website: www.gsa.uk.com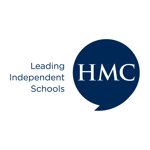 Headmasters' & Headmistresses' Conference (HMC)
12 The Point,
Rockingham Road,
Market Harborough,
Leicestershire,
LE16 7QU
HMC represents the heads of boys', girls' and co-educational independent senior schools in the UK. They also have international members.
General Secretary/Membership Secretary Dr Simon Hyde
Telephone: +44 (0)1858 469 059
Email: office@hmc.org.uk
Website: www.hmc.org.uk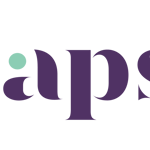 Independent Association of Prep Schools (IAPS)
Bishop's House
Artemis Drive
Tachbrook Park
Warwick
CV34 6UD
IAPS represents the heads of independent schools for children aged from 2 to 16+, in the UK and overseas .
Chief Executive Christopher King
Telephone: +44 (0)1926 887833
Email: iaps@iaps.uk
Website: iaps.uk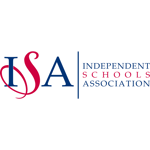 Independent Schools Association (ISA)
ISA House,
5-7 Great Chesterford Court,
Great Chesterford,
Essex,
CB10 1PF

ISA members include heads from independent preparatory, senior and all-through schools.
Chief Executive Officer Rudi Eliott Lockhart
Telephone: +44 (0)1799 523619
Email: isa@isaschools.org.uk
Website: www.isaschools.org.uk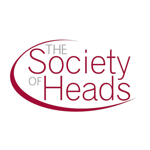 The Society of Heads
Office 101b
Harborough Grow-On Centre
Compass Point Business Park, Northampton Road
Market Harborough
Leicestershire
LE16 9HW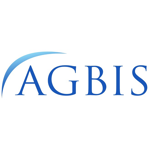 Association of Governing Bodies of Independent Schools (AGBIS)
The Grange,
3 Codicote Road,
Welwyn,
Herts,
AL6 9LY
AGBIS supports and advises governing bodies of schools in the independent sector on all aspects of governance.
Chief Executive Richard Harman
Telephone: +44 (0)1438 840 730
Email: enquiries@agbis.org.uk
Website: www.agbis.org.uk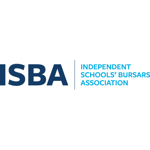 Independent Schools' Bursars Association (ISBA)
Unit 11-12,
Manor Farm,
Cliddesden,
Basingstoke,
RG25 2JB
ISBA provides first class support to independent schools as businesses and charities.
Chief Executive David Woodgate
Telephone: +44 (0)1256 330369
Email: office@theisba.org.uk
Website: www.theisba.org.uk
Affiliated Organisations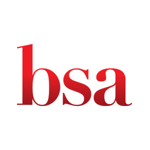 Boarding Schools' Association (BSA)
60 St Martin's Lane,
London,
WC2N 4JS
The BSA is the UK association promoting and serving boarding education in both the independent and maintained sectors.
National Director Robin Fletcher
Telephone: +44 (0)20 7798 1580
Email: bsa@boarding.org.uk
Website: www.boarding.org.uk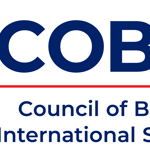 Council of British International Schools (COBIS)
55-56 Russell Square,
Bloomsbury,
London,
WC1B 4HP
COBIS serves British international schools of global quality worldwide.
COBIS CEO Colin Bell
Telephone: +44 (0)20 3826 7190
Email: ceo@cobis.org.uk
Website: www.cobis.org.uk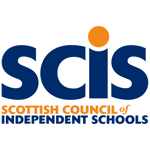 Scottish Council of Independent Schools (SCIS)
c/o 1 St. Colme Street Edinburgh EH3 6AA
SCIS promotes and supports the significant contribution made to Scottish education by independent schools, whether mainstream, specialist or special needs.
Director John Edward
Telephone: +44 (0)131 556 2316
Email: info@scis.org.uk
Website: www.scis.org.uk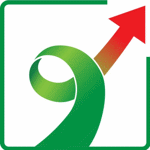 Welsh Independent Schools Council (WISC)
2 Glenview Rise,
Newbridge,
Gwent,
NP11 4HZ
WISC acts as a consultative and advisory body for independent schools in Wales.
General Secretary Emma Verrier
Telephone: 07791891593
Email: info@welshisc.co.uk
Website: www.welshisc.co.uk