Behind the headlines: The ISC Census 2013 - 25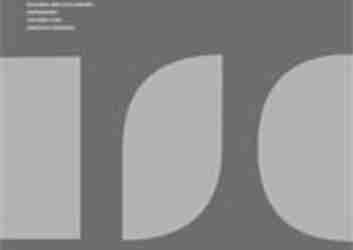 By Alex Beynon - The Independent Schools Council.
Spring is finally here, bringing with it the launch of ISC's Annual Census. The Census is the only chance we have to look into the not-too-distant past, reflect on the whole picture and to get some idea of what's been happening in the sector. It's an impressive document, 48 pages of stats and tables, number crunching at its best by our research team. It looks at everything from pupil numbers; fees and fee assistance; public benefit; regional and ethnic trends; gender and age groups to the internationalisation of independent schools. So delve beyond the headlines and you'll see that there is a lot more in the figures to merit close scrutiny, too.
Take fees, for instance. Parents will be relieved to hear that this year has seen the lowest rise in fees for almost 20 years, with an increase of just 3.9% on 2012. Most ISC schools are charities which have to feed back into the system any surpluses they make. Means-tested bursaries at ISC schools are worth over £300m, their value rising by 6.7% on last year, well above the rate of fee increases. Overall, a third of ISC pupils receive help with their fees. Schools are doing all they can to give more help to families unable to afford the full fees.
Research by Populus last year found more parents than ever before would send their child to an independent school if they could afford it and ISC schools are doing everything they can to support this.
Much of today's media coverage has focused on the growing number of international pupils attending ISC schools, notably pupils from Russia. The proportion of overseas pupils at ISC schools in 2012 was up 1.4% compared to last year, with the most significant area for growth having been in the number of Russian, Chinese and Nigerian pupils, up 27.4%, 5.4% and 16.3% respectively. This reinforces the fact that UK education has a huge global appeal. Why? Where to start. High academic standards, the sector's broad approach to education, attention to individual needs, extra-curricular activities, good welfare provision and pastoral care, teachers qualified in their specialist subjects, facilities... No wonder UK independent schools have the reputation they do.
Focusing on the regional slant, the Financial Times ran with pupil numbers falling at private schools outside London and the South East, with the East Midlands and Wales most affected. This doesn't seem particularly surprising, as these educational trends seem to be mirroring the weaker performance of regional economies beyond wealthier London, but it's refreshing to see these statistics investigated.
You might not know from reading the press coverage that 26.1% of pupils at ISC schools are from a minority ethnic background. This compares with 25.6% of pupils at state schools in England in 2012, the most recent year for which we have data. In addition, over 91% of ISC pupils leaving school at 18 go on to Higher Education. Another interesting fact – the proportion of boys and girls at ISC schools has been very stable for a number of years, and that most (79.1%) ISC schools have both boys and girls.
Let's finish with pupil numbers. The census found that there are 508,601 pupils at ISC schools this year, slightly more than there were last year. The figures reflect a robust performance by ISC schools in what we all know to be an incredibly tough economic climate. Don't knock it: the sector remains strong and the figures back this up.