Leehurst Swan School
Leehurst Swan is a coeducational, independent, day school in Salisbury, close to the centre of the city. It also has a pavilion and playing fields in The Cathedral Close. We offer an a broad education based on Christian values, where pupils can both learn and enjoy themselves. Academic results are outstanding and the school has noted strengths in Art, Photography, Science, Music, trips and activities.
19 Campbell Road
Salisbury
Wiltshire
SP1 3BQ

+44 (0)1722 333094
Contact school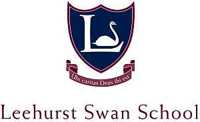 ---
Head's name: Mr Roger Leake (Headmaster)

ISC associations: ISA, AGBIS, ISBA, IAPS
Religious affiliation: Christian
Day/boarding type: Day
Gender profile: Coeducational

Size: 285
Leehurst Swan School fees:
Day fees per term:
£3,070 to £4,590
Scholarships & bursaries:
Available
ISC reference number:
54168
DfE reference number:
865 / 6026
Boys - age range & pupil numbers:
Day: 0 to 16 (154)
Girls - age range & pupil numbers:
Day: 0 to 16 (131)
View inspection report for this school
Additional Information
We have been inspiring and educating pupils for over 100 years. We are the only independent day school in Salisbury offering education for girls and boys from age 6 weeks – 16 years. The benefits of an all through education are widely recognised, eliminating the problems of transfer between the stages of education. A co-educational environment also encourages the development of excellent social skills.
Leehurst Swan pupils benefit from a broad, high quality, and individually geared education with a busy activities and sporting programme at an affordable price. The family atmosphere of the school, the small classes and outstanding personal development of the pupils leads to rich and happy education.
Scholarships & Bursaries offered
Academic scholarships
All Rounder awards
Art scholarships
Music scholarships
Sport scholarships
Sibling discounts
Hardship awards for existing pupils
Disclaimer:Data is provided by the school, ISC is not responsible for inaccuracies