Halliford School
Halliford is a family school, with small class sizes & a friendly and encouraging ethos, in which all pupils are known by a staff who provide endless extra support outside the timetable. Its education is designed to prepare pupils academically, socially & morally for a rapidly changing world via high academic standards, a broad extra-curricular programme, strong sport and ambitious overseas trips.
Russell Road
Shepperton
Surrey
TW17 9HX

+44 (0)1932 223593
Contact school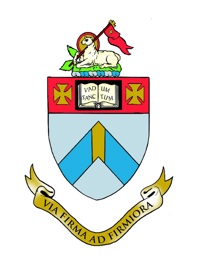 ---
Day/boarding type: Day
Gender profile: Boys only (co-ed sixth form)

Size: 399
Halliford School fees:
Day fees per term:
£4,900
Scholarships & bursaries:
Available
ISC reference number:
46447
DfE reference number:
936 / 6503
Boys - age range & pupil numbers:
Day: 11 to 18 (391)
Sixth form: (72)
Girls - age range & pupil numbers:
Day: 16 to 18 (8)
Sixth form: (8)
View inspection report for this school
Additional Information
Halliford has a full time Head of Learning Support who is supported by a full time assistant. Pupils with a range of support requirements are catered for and parents looking for further information should contact the Registrar in the first instance.
Scholarships & Bursaries offered
Academic scholarships
Art scholarships
Drama scholarships
Music scholarships
Sport scholarships
Sixth Form scholarships
Sibling discounts
Bursaries for new entrants
Hardship awards for existing pupils
Disclaimer:Data is provided by the school, ISC is not responsible for inaccuracies