Thetford Grammar School
Thetford Grammar School is a high achieving co-educational day school in East Anglia, running through from 3 years in EYFS to the Sixth Form. The very nature of this 'all through' school places great emphasis on a supportive environment, one of which pupils take responsibility for themselves and for each other. Our pupils come from a wide catchment area covering Norfolk, Suffolk and Cambridgeshire. We blend the traditions of hard work and extra-curricular activity for the benefit of all pupils.
Bridge Street
Thetford
Norfolk
IP24 3AF

+44 (0)1842 752840
Contact school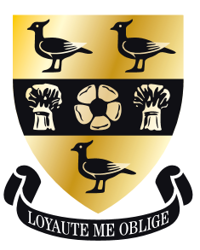 ---
Day/boarding type: Day
Gender profile: Coeducational

Size: 220
Thetford Grammar School fees:
Day fees per term:
£2,750 to £4,423
Scholarships & bursaries:
Available
ISC reference number:
68163
DfE reference number:
926 / 6128
Boys - age range & pupil numbers:
Day: 3 to 18 (125)
Sixth form: (22)
Girls - age range & pupil numbers:
Day: 3 to 18 (95)
Sixth form: (21)
View inspection report for this school
Additional Information
Thetford Grammar School is a caring, supportive community in which all children achieve well. 
SEND pupils are accepted following a thorough and careful process to ensure that they will benefit from the curriculum and that the school can provide the support they require. Throughout their time at Thetford pupils benefit from well informed planning and support involving strategies and tuition which helps them to overcome their barriers to learning. The Learning Support Department is key for these pupils who recognise its contribution to their success.
Bursaries and Scholarships
Within the limits of available funds, we are able to provide financial support with the fees in cases of need. Such bursaries are based on a declaration of family income and means tested. They are available from Year 3 upwards and will last throughout a pupil's time at the school, subject to an annual declaration of income. They are dependent of course also on the pupil fulfilling the entrance requirements of the school.
The school also awards scholarships to the top performers in the Entrance Examinations, though these are essentially honorary in nature with an annual educational equipment grant of £100. Music Scholarships are available on entry in Year 7 or 9 which will provide a free instrumental or voice tuition. Again these are dependent on pupils fulfilling the entrance requirements and will be awarded on the basis of an audition. The award of a scholarship does not prevent parents also applying for financial assistance under the normal bursary criteria and assessment.
Scholarships into the Sixth Form are also available for both internal and external candidates. These can be in addition to bursaries and can provide up to 25% reduction in fees for the two years. They can be awarded as the result of a scholarship paper sat in November or in recognition of outstanding GCSE performance in the summer.
Further details are available on request from the Headmaster.
All applications for entry should be made on the appropriate Registration Form and returned to the Headmaster's Secretary with the registration fee of £50.
Scholarships & Bursaries offered
Academic scholarships
Music scholarships
Sixth Form scholarships
Sibling discounts
Bursaries for new entrants
Hardship awards for existing pupils
Disclaimer:Data is provided by the school, ISC is not responsible for inaccuracies