Derby Grammar School
Derby Grammar School is Derbyshire's leading independent day school for boys aged 7 to 18 and girls aged 16 to 18. Three principles lie at our core: excellent teaching, incredible opportunities, and a supportive, friendly atmosphere. These are the things that make us special. And they are the reasons our pupils come into school each day with a smile, each day with a smile, eager to learn and expand their minds. We strive to 'bring education to life'.
Rykneld Hall
Rykneld Road
Littleover
Derby
Derbyshire
DE23 4BX

+44 (0)1332 523027
Contact school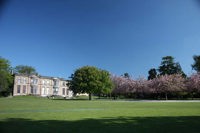 ---
Day/boarding type: Day
Gender profile: Boys only (co-ed sixth form)

Size: 266
Derby Grammar School fees:
Day fees per term:
£2,842 to £4,331
Scholarships & bursaries:
Available
ISC reference number:
20949
DfE reference number:
831 / 6004
Boys - age range & pupil numbers:
Day: 7 to 18 (258)
Sixth form: (55)
Girls - age range & pupil numbers:
Day: 16 to 18 (8)
Sixth form: (8)
View inspection report for this school
We believe it's important to acknowledge those pupils who excel in academia, sports or music and award accordingly. We offer scholarships of up to 15% to pupils aged 11 and above.
Our bursary scheme promotes accessibility and entry for pupils from all backgrounds. Bursaries are means-tested and provide financial assistance toward the cost of fees. They are available to pupils in the Senior School and Sixth Form.
Scholarships & Bursaries offered
Academic scholarships
All Rounder awards
Choral scholarships
Music scholarships
Sport scholarships
Sixth Form scholarships
Sibling discounts
Bursaries for new entrants
Hardship awards for existing pupils
Contacts
Admissions
Admissions
Email
Disclaimer:Data is provided by the school, ISC is not responsible for inaccuracies