Maltman's Green School
At Maltman's Green we believe in the pursuit of excellence whilst maintaining a sense of enjoyment. Our girls' impressive achievements across academic subjects, sport, music and drama affirm our position as one of the foremost prep schools in the country. Providing an encouraging, caring and secure atmosphere, we ensure our girls feel happy, confident and valued – a perfect foundation for academic enrichment. This ethos has been recognised by the ISI who applauded our outstanding pastoral care.
Maltmans Lane
Gerrards Cross
Buckinghamshire
SL9 8RR

+44 (0)1753 883022
Contact school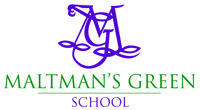 ---
Head's name: Mrs Joanna Pardon (Headmistress)

ISC associations: IAPS, AGBIS, ISBA
Religious affiliation: Non-denominational
Day/boarding type: Day
Gender profile: Girls only

Size: 424
Maltman's Green School fees:
Day fees per term:
£1,795 to £4,845
Scholarships & bursaries:
Available
ISC reference number:
23410
DfE reference number:
825 / 6020
Girls - age range & pupil numbers:
Day: 2 to 11 (424)
View inspection report for this school
Additional Information
Maltman's Green delivers an outstanding academic and extra-curricular programme from our 400-year-old malting house in the heart of home counties green-belt. Allied to outstanding teaching and excellent academic results, our high-end facilities expose talents and propel our girls to regional and national success across music and sporting competitions.
The Curriculum
An individualised, pupil focused approach gives every girl the chance to succeed. Our curriculum is broad, engaging and rich with transformational technology, providing stimulation and challenge. Excellent record of entry and scholarships to independent and Grammar schools.
Pastoral Care
The emotional, social and physical wellbeing of our girls is paramount, and we believe that individual support and a nurturing environment form the foundation from which children can flourish.  By providing an encouraging, caring and secure atmosphere, we ensure our girls feel happy, confident and valued – a perfect grounding for academic enrichment. This ethos has been recognised by the ISI who applauded our "outstanding" pastoral care.
Special Education Needs
Learning Support is integral to our teaching. Our well-qualified Head of Learning Support is both a teacher and an Educational Psychologist. She leads a team of teaching assistants who provide support in the classroom as well as a literacy support teacher who works with individuals and groups as appropriate. We are able to provide specialist support for a number of specific conditions, such as dyslexia, as well as provide support for children who are experiencing a degree of difficulty with a particular aspect of their learning. Our aim is to provide all the support needed to enable the girls to fulfil their potential and work with confidence, whatever their area of interest or talent. 
Games & The Arts
Our sports provision is an outstanding feature of the School, with dedicated facilities, daily lessons and the opportunity to compete at local, regional and national level. Music, drama, art and design are key elements - we have specialist teachers and excellent facilities.
Extra-Curricular
Our exceptional extra-curricular provision has propelled our girls to regional and national success across sport and music. Before school, lunchtime and after school clubs across core curriculum, ICT, languages and mental reasoning challenge our girls' academic capacities while creative and outdoor clubs nurture artistic talents and a thirst for nature. We also offer plenty of opportunities for dance and drama including ballet, modern and pom dance.
Notable Achievements
We are immensely proud of our girls who continually amaze us with their dedication, commitment, passion and perseverance. There are many opportunities to represent the school at local, regional and national competitions and festivals. Multiple National Champions at IAPS 2017 Gymnastics National Finals, Tumbling National Champions at 2017 British Schools Gymnastics Association Championships, 1st place at IAPS 2017 Swimming National Championships, 1st place 2017 IAPS Judo Tournament 'Just for Girls', 2nd place at ISGA 2017 Gymnastics National Finals. We also have Green Flag Eco School Status, a SafetyMARK award and are IAPS accredited.
Scholarships & Bursaries offered
Sibling discounts
Bursaries for new entrants
Hardship awards for existing pupils
Disclaimer:Data is provided by the school, ISC is not responsible for inaccuracies