'Vulnerable' A level subjects remain strong in independent schools
A quarter of all A level entries for French, German and Spanish come from within the independent schools sector, figures reveal.
In 2016, just 9,700 pupils studied French at A level across the UK, with 2,460 (25.4%) from independent schools. Both Spanish and German also showed low entry numbers, with independent school pupils providing nearly 25% in both.

The figures from the Department of Education on 13 October 2016 show that as well as modern foreign languages, other strategically important but vulnerable (SIV) subjects such as maths, science, classics, economics and music show disproportionate numbers of independent pupils choosing them.

Nationally, just 12% of all A levels were taken by independent school pupils.

Achievement in the subjects is also very positive in the independent sector with an average A* or A grade percentage across the SIV subjects of over 50%.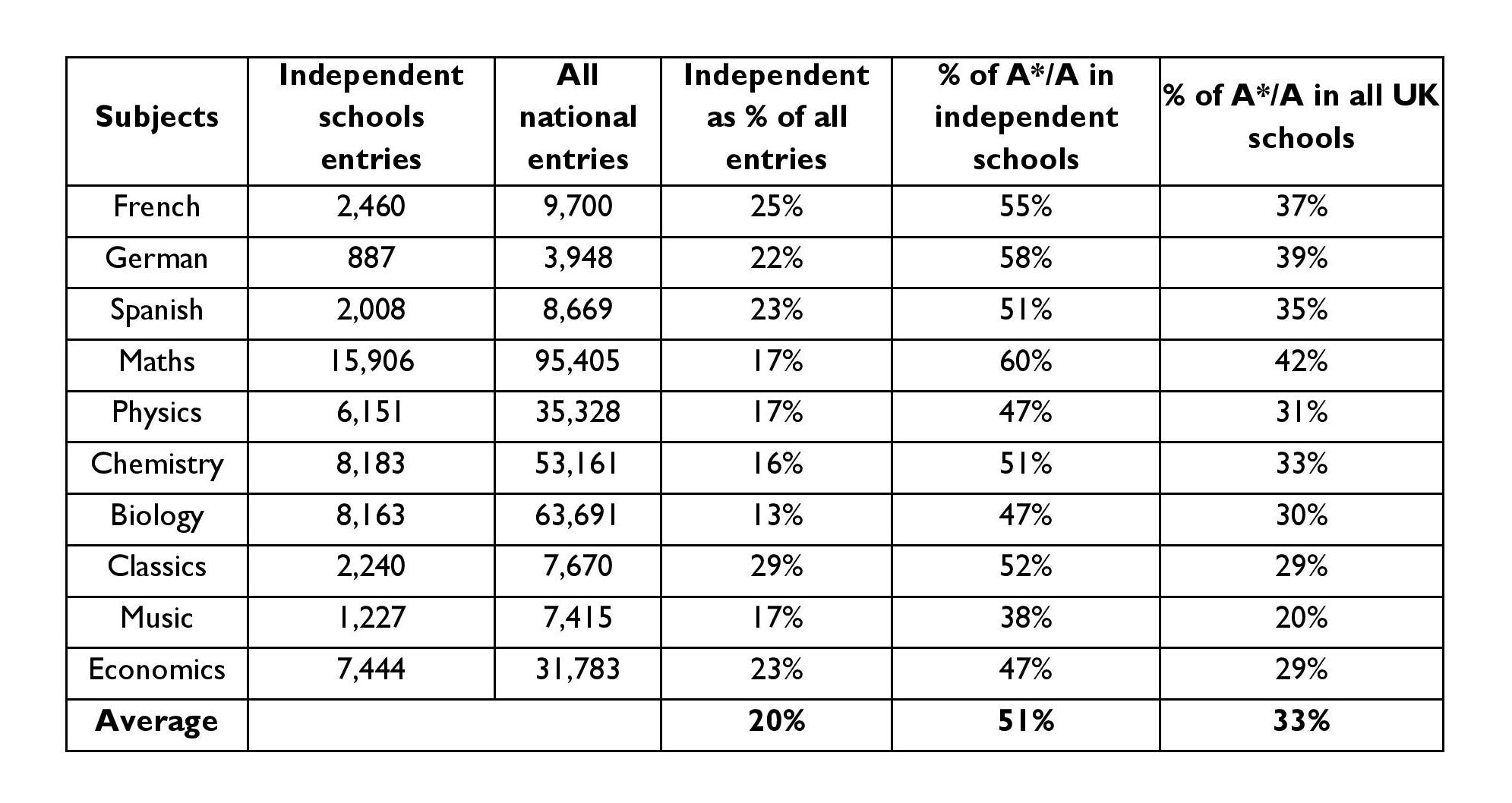 The data reveals student numbers from independent schools studying the subjects less-valued by the top universities remains low. Few studied sociology (1%), media /film / TV studies (3%), or general studies (5%).

Independent school pupils make up 16% of all 'facilitating' subject entries (biology, chemistry, physics, maths, further maths, geography, history, English literature, modern and classical languages).

Julie Robinson, General Secretary of Independent Schools Council, said: "It is encouraging to see independent schools continue to offer a broad range of subjects at A level, and that attainment remains high. It is a shame to see such small numbers taking these subjects nationally, however, especially French which has been a traditional mainstay within UK education yet had fewer than 10,000 entries for the first time ever according to this year's figures.

"Languages, as well as the other vulnerable and facilitating subjects, hold an important place in the curriculum at independent schools. Much of the success of our schools is put down to breadth of curriculum and the provision of a rich mix of arts, sciences and humanities."