To read or not to read…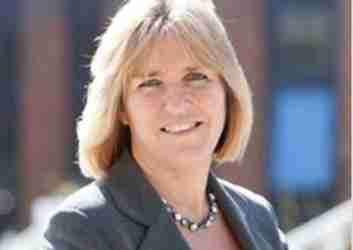 Caroline Jordan, head at Headington School, responds to an article claiming private schools are 'shunning classic novels'. In addition to setting the record straight, she argues pupils should be inspired by reading and not force-fed set texts.
As a busy boarding head, perhaps one of the few benefits of a long journey during exeat can be the rare opportunity to peruse the Sunday papers – certainly this week did not disappoint. Whilst there is much in the press these days to cause consternation, in The Times this weekend I found not one but two pieces to offend the sensitivities of the head of a large independent girls' school – no mean feat, as those who know me well will confirm.
Having taught in the private sector for more than 20 years I am of course no stranger to controversial pieces taking a side swipe at our sector. However, it is rare that I read something so staggeringly inaccurate that it causes me to sigh out loud (much, I am sure, to the bewilderment of my fellow passengers) – such was the dubious honour bestowed on Amanda Foreman's views on 'Schools shun classic novels' this weekend. Not only are we apparently being 'cruel' to the children we teach by 'shutting them out of their literary heritage', apparently we are doing so simply to improve our standing in the league tables.
Whilst I waited for my ire to pass, I thought about my own experience at a private school in the 1970s. As a physicist I would never claim literature as my specialist subject but I have read many of the classics and recall gamely making my way through 'Little Dorrit' and 'The Merchant of Venice' at school. Was it really this that sparked a life-long love of reading? Or was it the enthusiasm of my teachers, or perhaps just an innate desire to learn from whatever source?
Then I got to thinking about the girls in our school, their own passion for reading, our new library, short-listed for an inspiration award and which is packed from dawn to dusk, the multiple national awards won by our English Department for their creative writing, last year's Poetry Slam in school, the individual writing awards in national competitions, the memory of the read-in we held on World Book Day last year and numerous other outstanding achievements by our girls in the field of literature and creative writing. These aren't girls who are missing out, who are ill-read – these are girls with a real passion for literature, these are girls who want to read, to write and to share their experiences with us. They are articulate and motivated – and extremely well-read across genres and cultures that Mr Gove and his ilk would seek to limit.
To give Foreman her due, this year's iGCSE cohort's set text is indeed 'Of Mice and Men', although it is read together with 'Romeo and Juliet' – Shakespeare I believe - and a poetry anthology as well as 'An Inspector calls'. However, at our school and at hundreds of schools just like ours, children are encouraged and required to read way beyond the set texts and, before they even start GCSEs, have read a Shakespeare text each year, 'Pride and Prejudice' and 'Wuthering Heights' to name but a few. As has been well-documented, Gove's decision to focus on British texts has resulted in a narrower and inward-looking curriculum in English, something that influenced our decision to choose Steinbeck.
Surely our job as educators is to inspire our children and to encourage them to read? In a generation who think anything requiring them to scroll down the page is too long, are we really going to do that by force-feeding them the densest of the 19th century texts? And how do you measure difficulty – as our Head of English rightly pointed out, how is 'A Christmas Carol' (one of the GCSE texts) more 'difficult' than Steinbeck? Who is to say that Arthur Conan Doyle is more 'difficult' and therefore more desirable than some of the modern literary texts the girls read?
As I sat back in my seat with yet another sigh, I turned to the features section of said paper for some light relief. 'Books my daughter should read' leapt out of the page at me. Daughter? Really? Weary now, I closed the paper. Enough for one day…