'There is good reason that the independent sector is in such rude health'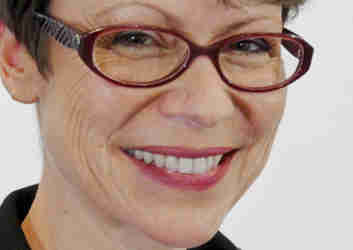 Julie Robinson, General Secretary of ISC, explains why independent schools are more popular than ever...
You may have been surprised to learn that there are more children at independent schools than ever before.
There are now 517,113 pupils at nearly 1,300 Independent Schools Council (ISC) schools, the highest number of pupils since records began in 1974, according to the 2015 ISC Annual Census.
For the first time since 2007, there are also signs of recovery in areas hit hard during the recession. There are 4.8 per cent more pupils at ISC schools in Wales and also increases in pupil numbers in the north, the ISC census shows – in spite of the fact that the country is only just pulling out of recession.
It was equally remarkable to hear all five parties announce last week, on the BBC Two Daily Politics election programme, that they thought an education secretary should be able to send their child to a private school if they wished to do so.
Politicians recognise what parents have known for a long time: independent schools offer an outstanding education that prepares them well for the demands of a competitive economy, a tough jobs market and a global world. And parents want the best for their children.
And it seems the sector is flourishing, despite all the gloomy predictions of the naysayers who have long been predicting its demise.
So what is going on?
Some might have you believe that the increase in numbers is all down to international pupils. But overseas students with parents abroad comprise just 5.3 per cent of ISC pupils. Interestingly, this is not such a different proportion to that in 1982, when it was 4.4 per cent.
Over 90 per cent of ISC pupils progress to higher education and the majority go to Russell Group universities. Over 50 per cent of A-level entries at ISC schools will achieve an A* or A grade.
However, it is not just the academic education that parents want. Independent schools offer an excellent range of extra-curricular opportunities. Sport, outdoor expeditions, music, art and drama are strong and our schools set out to teach self-discipline, ambition, leadership, self-confidence and teamwork.
Parents are also drawn to the fact that ISC schools can run themselves, for example, choosing the best qualifications and teachers who are specialists in their subjects. Our schools pioneered the use of the IB, the iGCSE, the Pre-U and Extended Project Qualification.
It has also helped that fees have risen at their lowest rate since 1994, notwithstanding huge pressures in costs from teachers pay, pensions, energy and maintenance costs. Schools are fully aware of the pressures on parents and are doing their best to keep costs down; the average fee for a day school is now £4,174 per term.
It is no surprise to find, therefore, that more children are moving to our schools at different times in their education.
While overall we educate 7 per cent of the country's children, it is significant that 14 per cent of all schoolchildren aged 16 and older are educated at independent schools.
We are working hard to encourage this movement between sectors and are keen to widen access to our schools to even more children, whatever their background. Our schools are becoming increasingly diverse, with 29 per cent of pupils from a minority ethnic background. Independent schools offer help to one-third of children at our schools, with fee assistance valued at £700 million, an increase of 7 per cent on last year.
There are over 40,000 pupils on bursaries, with over 5,046 pupils who pay nothing at all. Some 93 per cent of our schools were involved in partnerships with state schools, even though only 80 per cent of our schools are charities.
So maybe it should be no surprise at all that independent schools are a thriving part of the educational sector in this country.
This article first appeared in The TES.