Spotlight On: Wycombe Abbey's Primary School Partnerships Programme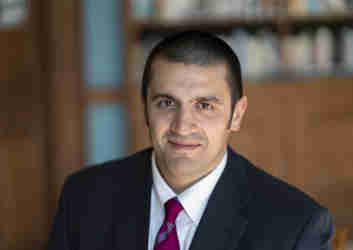 Neal Carrier, director of sixth form and head of partnerships and bursaries at Wycombe Abbey, explains how the school's Sixth Form pupils have played an integral part in partnership work with local primary schools.
Our Primary School Partnerships Programme emerged from three reflections: first, that our locality – High Wycombe – is an area of need relative to other areas of Buckinghamshire and within South East England more broadly; second, that our pupils typically come from privileged social backgrounds that do not routinely give them meaningful exposure to service; and third, that while our pupils have always had school-provided opportunities for service, these opportunities were scarce and were optional, so the learning and personal development that comes from service was limited to relatively few pupils. We were naturally led to the conclusion that we needed to do more on this count, both to support and engage our local community, while also addressing the developmental needs of our own pupils.
We contacted all of the primary schools local to Wycombe Abbey and asked them open questions about their institutional priorities and whether we could support these through some partnership work, with our pupils as the central actors. The response was very enthusiastic.
We work with 10 local primary schools – all within five miles of Wycombe Abbey – where we send groups of pupils for a weekly hour-long visit every week for four consecutive half terms. All of our Sixth Form pupils – c. 190 – are involved in this work and they contribute a cumulative total of c. 2,000 hours to these schools. The pupils are engaged in whatever way the primary school deems the best use of their time. In practice, it varies widely: from listening to reading, to assisting with lunchtime, to helping with structured play, to acting as a teaching assistant, to helping with displays. The programme has latterly evolved to include, for example, hosting a partner primary school for a Performing Arts Day, devised and led entirely by our own pupils.
'My primary school placement has formed a key, valuable part of my Sixth Form experience at Wycombe Abbey that I have cherished for the past two years. My placement was the highlight of my week: I felt very welcomed in the classrooms, and it was very fulfilling to watch the confidence and skills of the children improve over time. Not only have I thoroughly enjoyed being a part of the school's community; but I have also found it a very eye-opening experience, allowing me to gain perspective and be inspired to take part in other volunteering events in my local community.' - Upper Sixth pupil
'Please convey my thanks and very best wishes to all the great students we had visiting [school] over these last months. We have thoroughly enjoyed having them on site.' - Primary school headteacher
'We very much enjoyed working with the girls, they arrived promptly and got started straight away. The children really enjoyed reading with each of them and I am certain that […] the girls will become an integral part of our Early Years team.' - Primary school headteacher
Our future aims for the project include running a Giant Science Day in June 2023, which we hope all of our primary school partners will be able to attend. We have also begun to refine and finesse our approach, so that we may offer the particular skills – academic or co-curricular – that our pupils have to our primary schools. This will allow our pupils to develop their leadership skills and add a different kind of value to the primary school children.