Spotlight On: Vaccine transport at Scarborough College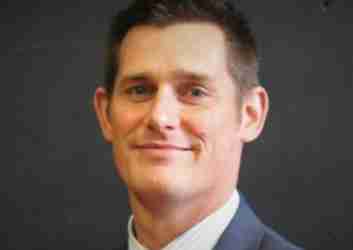 Remco Weeda, director of marketing and admissions and houseparent at Scarborough College, explains how the school has been using its minibuses to support the vaccination effort.
Scarborough College has always played an important part within the wider community. The College's grounds are used by local sports clubs, primaries and other organisations and the school is connected to many local charities. One of these, The Rainbow Centre, was recently in the news as its manager, Trish Kinsella, won the UK Smile Maker award for her work during the coronavirus pandemic.
Many teachers in the College made local headlines for their work creating masks to help the NHS during the first and second lockdowns. Ms Emma Speake started out on her own but as demand grew, other teachers stepped in to help. Two houseparents even completed an around-the-boarding-house marathon (164 laps) to raise money for two local hospices.
Therefore, it was no surprise that early on, the headmaster, Guy Emmett, contacted the local council to suggest the College as a vaccination centre. With logistics in mind, it was decided that the recently opened Scarborough Rugby Club would be used instead - though as the chair of the Rugby Club is also a Scarborough College governor, the link still remained.
Mr Emmett raised the idea that our minibuses, at that point idle, could be used to assist the elderly and vulnerable in getting to and from their vaccinations. On Saturday 16 February, I responded to our first trip, which was organised by Age UK in Scarborough. Since that trip, Scarborough College's staff have responded to some five to ten trips a day and our estimated number of people has now exceeded one hundred. Very early on, the demand grew so quickly that we decided to un-furlough two of our drivers to help. Until then, we had divvied up the work among SMT, our school nurse and other members of staff.
The people we have driven to and from their appointments have been incredibly grateful. It can be really difficult for people to arrange taxis because they are costly and there is often quite a long wait time involved. One passenger also told me that as soon as he was done, he did not feel comfortable 'hanging around', waiting for a taxi. Some people are simply grateful because our drivers are among the first people they have spoken to face to face in over a year.
From our side, there is certainly a sense of pride to see the College minibuses parked outside the vaccination centre. It might not look or sound like a big deal, but at the moment we've got two or three drivers assisting people all day long, every day including Saturdays. To know that there is this generosity among people is wonderful and it is highlighted each time I see our minibuses.
The people at the vaccination centre have been incredible too. As soon as they knew we had drivers doing this regularly, they got them booked in for jabs themselves. "You're frontline workers now," one of the coordinators told me (I gave my jab away to someone else who needed it more urgently). Since the start of term, it has been a lot more difficult to organise the logistics - some keen GPs have even given out the College telephone number to anyone needing assistance and even the BBC has got in touch - but we remain committed to our pledge. With each vulnerable person we drive to their COVID jab, we are reminded that there are unique and personal stories involved. Although the huge vaccination push is often reflected as a number, hiding behind the number are millions of individuals and many thousands of people doing small things like we're doing to make it happen.