Spotlight On: Putney High School's collaboration with First Tech Challenge UK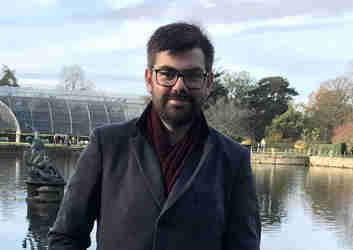 James Mutton, deputy head (digital innovation and curriculum) at Putney High School, explains how an innovative robotics project is encouraging more girls to embrace STEM subjects.
COVID-19 has shown us all that life can change at a phenomenal rate. Scientists and technologists have been thrown into the spotlight, applying their knowledge to solve real world problems and in so doing, providing a wealth of STEM industry role models for the younger generation.
Inspiring girls to pursue STEM careers has long been high on our agenda. Happily, Putney High has recently seen record-breaking numbers off to study medicine, and design thinking is now on the curriculum along with several initiatives aimed at encouraging students to apply their STEM learning in readiness for the problem-solving that will await them in the workplace.
As well as a bespoke design thinking course in Year 9, focusing on robotics and the link between design and programming, our recently appointed teacher of design thinking will this year be taking the lead on our new project with First Tech Challenge UK.
The aim of the First Tech collaboration is to give students the opportunity to work with others in the West London area to reduce the gender gap in STEM subject study, not only by sparking interest, but by making STEM less intimidating and more inclusive. This is an ambition which we wholeheartedly embrace, and one that offers Putney High a welcome opportunity to work with local schools "to build science capital and a pipeline of future innovators".
Through partnership with HSBC and the Girls' Day School Trust, we are supporting four schools to enter the competition and join Putney in a "mini-tournament" between schools in the local area. We really wanted to raise the profile of robotics, particularly amongst girls, and this was a great opportunity to do so. While we have not been able to get together in person yet, we will be able to meet online.
The students have already met with the mentors online - two graduates who are working at ARM Ltd in Cambridge. These industry experts have skills in robotics and programming, as well as marketing and design, reminding the girls that it is not only those who can build a robot that have a place in the robotics team.
The teams are challenged to build a robot to compete in the "Ultimate Goal" game, comprising both driver-controlled and autonomous rounds. An online virtual learning environment has been created, which provides support and guidance on teamwork, building and programming, and strategy, as well as a virtual robotics simulator to test out designs.
The original start date of September 2020 was delayed due to COVID, but the project is about to take off once more with greater emphasis on remote working in the first instance and hopefully face-to-face practice and team-building sessions between the students as soon as opportunities allow. First Tech supply the reusable kit required to build the robots and in subsequent years, new teams will be able to compete through building and programming in the next iteration of the game.
Programming and software development is one of the fastest growing industries, and yet still suffers from a considerable gender gap. Of the 162,000 new roles created in the last eight years, only 10,000 were filled by women. On a positive note, applications for A-level computer science continue to rise, and female students last year represented a 23% increase. Girls still only make up 12% of the cohort, yet are more likely to achieve a top grade, with 34% getting A*/A compared to only 26% of boys. Despite their ability, getting girls interested in computer science can be a challenge, particularly with a lack of relevant role models; something which we hope the First Tech Challenge and others like it will address.
"It is all about preparing students with skills for the workplace such as how to innovate, solve complex and multi-faceted problems, engage collaboratively and empathetically, while looking at solutions from many different angles," Putney High headmistress, Suzie Longstaff, explained. "These design thinkers will be the innovators of the future." It looks like our future will be in very good hands.