Spotlight On: Lumina Tutoring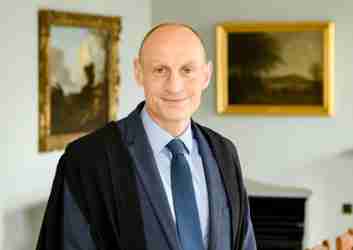 Tim Dalton, director of Shaftesbury Enterprise at Harrow School, explains how a tutoring initiative is providing valuable catch-up support for looked after children as they recover from the pandemic.
Lumina Tutoring was launched during the first national lockdown in response to an urgent need as children who are looked after (CLA), a group already at significant educational disadvantage, became even more disproportionately affected by the loss of learning. Lumina Tutoring evolved and continues to provide online, subject-specific, one-to-one tutorial sessions for children in care. We partnered with other like-minded schools and a cohort of their most outstanding teachers joined forces with us. Together we are on track to improve the educational outcomes for many vulnerable children who face significant challenges which prevent them from fulfilling their potential.
The Lumina platform is fully funded, providing complete administrative support for participating schools and teachers. A comprehensive safeguarding structure is in place. Training for teachers, support, software and impact reporting are all provided free of charge.
In the past year, Lumina Tutoring has supported over 60 children and young people who are looked after, across the full range of educational Key Stages. Teachers have guided their tutors to GCSE success, provided supporting evidence for the calculation of teacher assessed grades and have also written recommendations for further education applications. We have formed partnerships with Imperial College and Brunel University London to broaden our offer involving enrichment, mentoring and further academic support. The impact for the schools involved, as well as for the children participating in Lumina Tutoring, is significant.
Following an immensely successful start, there is an overwhelming demand as more and more pupils join our waiting list. We are looking to evolve Lumina into a collaborative project across dozens of schools. We believe that online tuition for vulnerable young people from the very best teachers should be embedded in independent schools' partnership offers in the same way that bursaries are fundamental to independent school provision. We would love to hear from like-minded schools and teachers. Our hope is that enough outstanding schools join the programme so that hundreds, if not thousands, of young people can benefit – all evidence suggests that just one teacher believing in a child in care could have a lifelong impact.
If you would like to sign up to Lumina, we are looking for outstanding teachers to volunteer, predominantly in term time, to provide life-changing tutoring for a hugely vulnerable child through a one-to-one, 40-minute, online lesson per week. Our data shows that brilliant teachers have the potential to shift the dial for individuals and have a significant impact on improving the life chances of young people who need our support. We seek schools and teachers from across the full school age range, and across all subjects, though we do have an overwhelming demand for specialists in English, maths and science. This support is invaluable and will enable us to scale the programme to improve future outcomes for many more care-experienced children who deserve the opportunity to fulfil their potential. Forming connections with teachers in different schools with different resources, skills, connections and backgrounds is extremely impactful and shows the very best of independent schools in the UK. It represents the education system working together, using our abilities to help the most vulnerable children in society. We are inviting great teachers and mentors from all over the country to join us and play a pivotal role in improving the life chances for care-experienced young people.
Please visit our website for further information. If you have any questions at all and would like to discuss this further, please don't hesitate to reach out directly to me (Tim Dalton, director of Shaftesbury Enterprise). I look forward to hearing from you and having you join me in making a tangible difference to a group of young people that deserves our urgent support.
Testimonials
"For some, it has not been an easy journey, living away from Ealing. Working with kind and nurturing mentors has improved confidence, raised aspirations and provided a wonderful platform to connect with others in similar life situations. They are optimistic, feel supported and look forward to the journey ahead." Sue Tarry, Ealing Virtual School
"It is with great pleasure that I am able to let you know that I have passed my GCSE maths, with a grade 4. Thank you for the extra tuition and advice which definitely made a difference to my performance in the exam." CLA tutee
"Just thought you'd like to know I got a 9 in the topic assessment on using resources and my other chemistry exams are still getting marked. Thank you so much for tutoring me." CLA tutee
"We wanted to thank you for the remarkable work you did with her maths work. She received grade 4 maths and she passed all her GCSEs receiving grades 5 & 6. She was accepted at all the colleges she applied for. We are so proud of her. Thanks again I'm sure she will never forget your time with her." CLA guardian
"The online one-to-one tuition organised by Lumina has grown from strength to strength over the past years. Its recent expansion to primary aged pupils has given access to our younger pupils who have welcomed the additional support with their learning. As professionals we have also witnessed first-hand the benefits that this tuition programme has brought to our students; including good academic progress as well as raised levels of confidence across many areas of their lives.
"We remain indebted to the many teachers who have volunteered their time for our students, especially during the disruption to schools at the height of the pandemic. We wish Lumina every success as many more children looked after continue to access this valuable resource."
Mellina Williamson Taylor, Harrow Virtual School headteacher
Patrick O'Dwyer, director of education, London Borough of Harrow
Paul Hewitt, corporate director – Human Services, London Borough of Harrow