Spotlight On: Latymer Upper School's Service in the Community Programme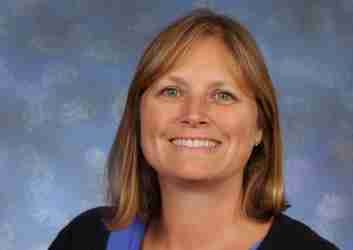 Kerry Wilson, partnerships manager at the Latymer Foundation, explains the impact and benefits of Latymer Upper School's long-running Service in the Community Programme.
The focus on social inclusion is as strong at Latymer now as it was when we were founded nearly 400 years ago. We take our responsibility for being a 'good neighbour' seriously, with community and charity partnerships at the heart of Latymer life.
Service in the Community is one of the biggest programmes we run - a key and popular part of the Sixth Form curriculum and Latymer Diploma. In Year 12 all students take part in Service in the Community, working actively with local schools, charitable organisations and community projects for a minimum of one term; many continue for much longer. Last year, 185 students volunteered around 3,000 hours. Students can choose from a wide selection of Latymer's 250+ partners - schools, charities and community organisations - or they can elect to launch their own community initiative. For example, Juliette set up KidsDoClassics as part of her Service in the Community placement. She has now recruited sixth form students at schools across the UK, running clubs in more than 10 primary schools and community groups.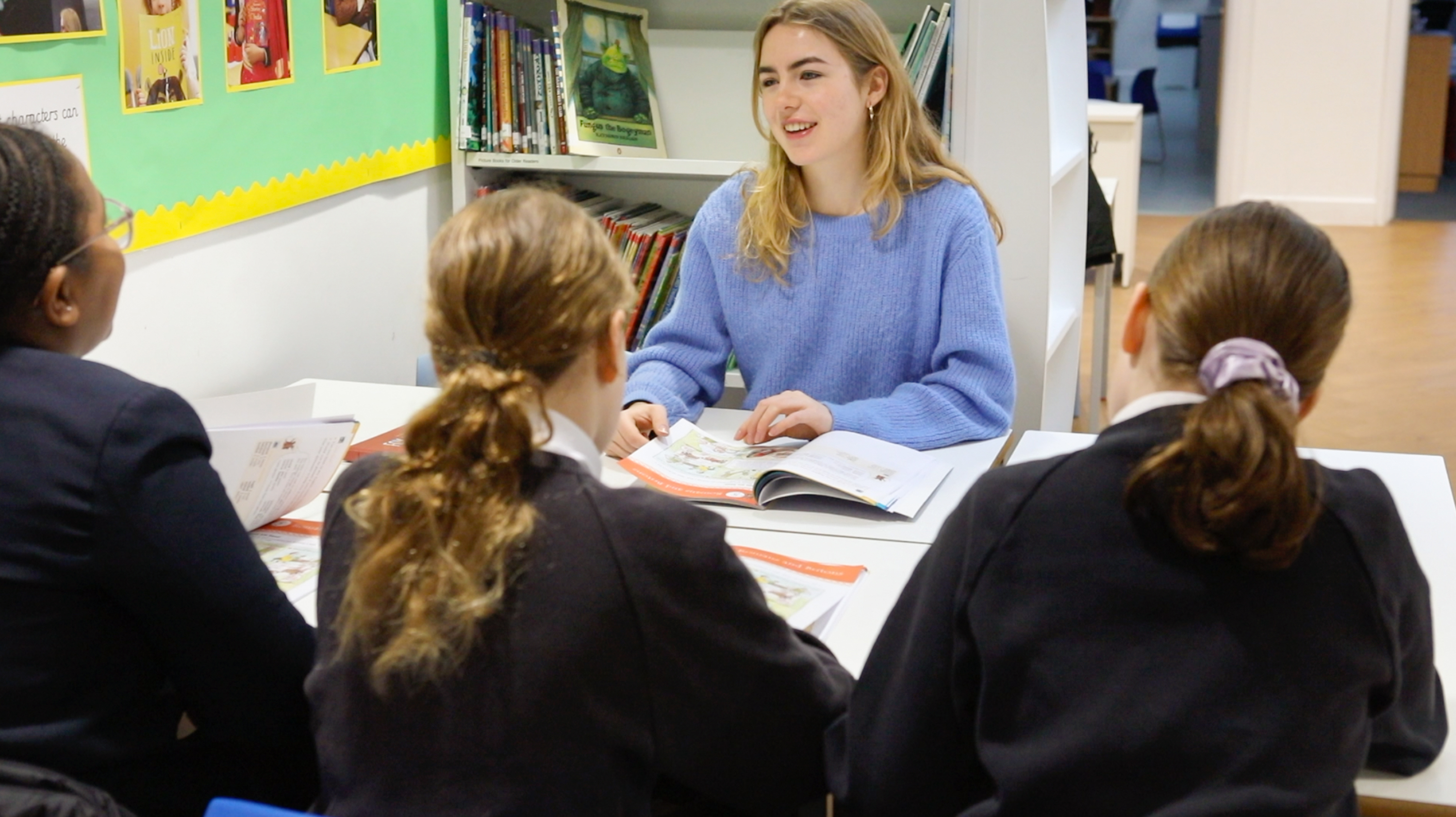 Our goal in the programme is to take a grassroots and relationship-based approach to making a meaningful impact within our community. We work hard to establish and maintain these relationships and were proud to have had our work recognised by TES when we won the 'Independent-State School Partnerships Award' in 2018. Last year we engaged in a large-scale outreach exercise to ensure we understood how our partners' needs had changed following lockdown; this work also led to new partnerships with 48 local schools and charities.
Our students run sessions at local schools in Latin, ICT, debating, maths and much more. The range of projects evolves and changes according to the schools' needs and students' areas of interest. Latymer volunteers also assist at after-school clubs and community homework clubs, such as The Rugby Portobello Trust and IntoUniversity. Students regularly visit residents in local homes for the elderly, and work with homeless families at the Shepherd's Bush Families Project. Others work with refugee charities, such as West London Welcome and The British Red Cross, and disability sport charities, such as Safe Haven Basketball.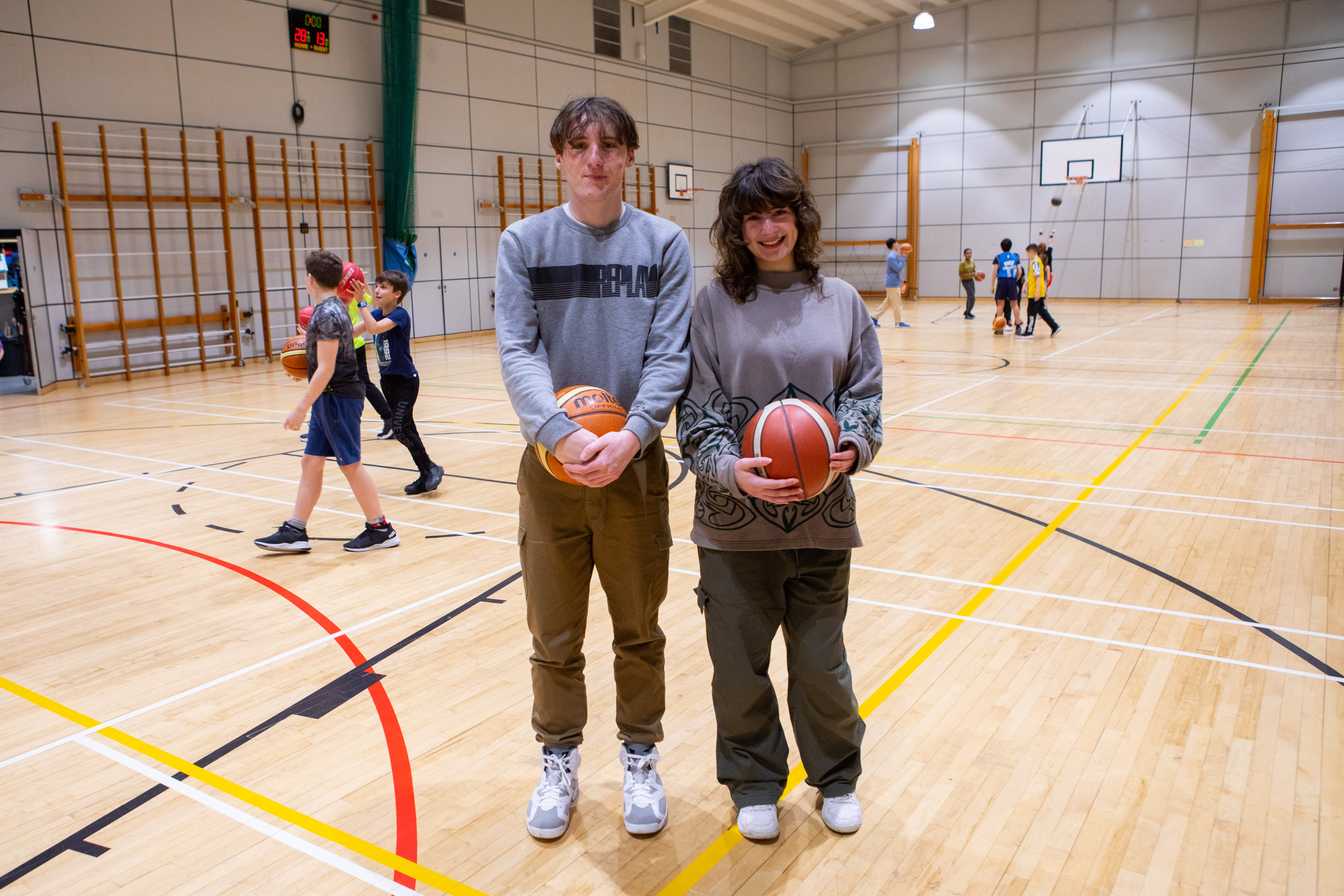 Whilst these partners work in a wide array of social and community impact areas, our overarching goal is to provide much-needed 'hands on deck' support, particularly for partners who rely heavily on community volunteers. Our Service in the Community Programme is not solely designed to have an immediate impact on our local community, but also to have a tangible and long-lasting impact on our students. We are, essentially, supporting them to have increased awareness of local needs and opportunities in the community; greater confidence in their developing skills and experience of volunteering, and as such, a greater likelihood to stay involved in community and philanthropic activities in the future. We believe - and we quantifiably demonstrate - that by making efforts to match students with meaningful, local volunteering opportunities, we are best equipping them to make a positive impact beyond their time in our school.
Our partners at Hammersmith United Charities, Sycamore House said: "As always, it is a real pleasure to have the students from Latymer volunteering at Sycamore House, this has been ongoing for many years now and both the students and the entire team at Latymer are highly professional and always go the extra mile to ensure that the volunteering projects are such a wonderful success. Many thanks indeed."
To watch a video about our Service in the Community Programme please click here.