Spotlight On: Latymer's partnership programmes and bursary provision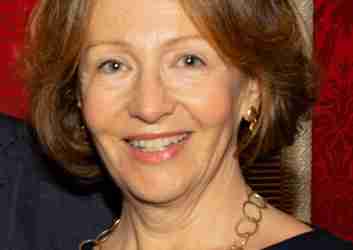 Amanda Scott, executive director of the Latymer Foundation, explains how the school community has been widening access to educational opportunities for children during the pandemic.
Last month, like many schools around the country, our two schools – Latymer Upper and Latymer Prep Schools – marked the Independent Schools Council (ISC)'s Partnerships Week by celebrating the impact of our bursaries, partnership and outreach programmes. Latymer has a long history of promoting social mobility through education, going all the way back to the 17th century. As well as our extensive bursary provision, Latymer is also well known and well regarded for the extensive array of outreach programmes and events, which reflects the school's strong social ethos.
Now, more than ever, our mission to provide an outstanding education for all academically able children, no matter their financial means, is a moral imperative. Last year's report by the Education Policy Institute (EPI) indicated that the disadvantage gap has stopped closing for the first time in over a decade. Whilst holiday hunger and digital poverty predate the pandemic, sadly these issues have been exacerbated by the disruption to education and services resulting from the lockdown.
Thankfully, due to the work done by the Latymer Foundation over the years and the incredible generosity of our community, when the pandemic hit, we were able to increase the number of bursaries. At the start of this academic year, one in five of our pupils are enrolled on a significant bursary (average award offers are for more than 80 per cent fee remission) - that's double what it was 10 years ago and we remain on course to make that one in four pupils by 2024. When we reach that target, that will make us one of the most socially inclusive independent schools in the country.
Bursary applications are increasing, but we are mindful that not every child can come to Latymer, and we are focused on complementing our bursary programme with our partnership and outreach activity. In a typical year, we work with nearly 250 local schools, charities and community groups and impact around 1,000 local children. Whilst the national lockdowns meant that we were not able to run some of our regular projects due to the restrictions in place, we adapted, focusing our support on what was most needed, co-designing our programmes to meet the immediate need: whether tackling digital poverty with donations for laptops; or opening our school as a hub, a safe place for children in the local area to come to study and be fed. Our holiday camps with Let Me Play and Hammersmith & City Council have been a huge success. Through them we've been doing what we can to tackle the issue of 'holiday hunger', by running these activity camps every half-term and school break for local children most impacted by the lockdowns. We've also started working with Ealing Trailfinders to run more holiday camps for more children, this time at our Wood Lane site.
We managed to complete the first phase of our Attain catch-up tutoring programme in local schools last term. The feedback was extraordinary – 80 per cent of teachers saw an increase in their students' academic ability; 100 per cent saw increased student confidence; and 100 per cent also saw an increase in their students' overall readiness to be back in school after lockdown. Attain is now one of our six major school partnership programmes and Phase II has seen over double the number of primary and secondary schools wanting to take part.
Since the beginning of this academic year, it has been exhilarating to welcome back on site the many pupils from our partner schools and organisations who use our facilities. At the weekends the cacophony of sound coming from Tri-borough Music Hub's students in our music rooms rebounds around the piazza; the swimming pool is used by every level of swimmers from those new to the water to Olympians training for their next competition; our Wood Lane playing fields have taken on a whole new life now they are being used by Ealing Trailfinders for the activity camps we are running in school holidays for disadvantaged children in our community, and similarly Let Me Play transform our piazza into a hive of activity during the holiday camps they run at our King Street site. It felt particularly special to also be able to host Afghan refugee children at the camps this last half-term and we look forward to doing more to support them.
Students at our partner schools were eager to see the return of Primary Debating, which before the hiatus of lockdown, had run annually for the past 13 years. It's also been joyous to watch students from our partner schools enjoy the full benefit of in-person interactions again as they get involved with our careers and networking events, university preparation courses and our Bright Sparks programme. Similarly our own students have also been making the most of being back together, running a myriad of different fundraising events from bake sales to film nights, food donations to fancy dress days.
After the challenges of the past 18 months, Partnerships Week was a welcome opportunity to celebrate the philanthropy and community engagement that we, and others like us across the country, get involved in, and to share some of the good news and positive outcomes from the work we do.