Spotlight On: ACS International Schools' STEAM event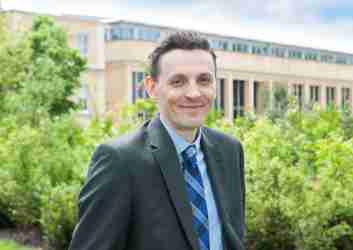 Graeme Lawrie MBE, partnerships director at ACS International Schools, explains how a hugely successful event at Thorpe Park gave thousands of students the opportunity to find out more about a variety of exciting career paths.
As part of our partnerships work at ACS International Schools (ACS), our dedicated team regularly spends time with local headteachers - whether this is part of a meeting, or a collaboration event that we are sharing. Sometimes we will just take the opportunity for a quick coffee in passing, as we drop off one of our outreach boxes, or as we meet and greet at an SLT away day. However the conversations happen, we always have chance to discuss our shared needs and potential opportunities to enhance the education of children across our network.
We find that there are the usual topics that feature quite regularly in our conversations and when trends appear, we work together to find solutions of benefit to everyone that will supplement day-to-day teaching and learning. One area of focus that is always on the agenda is the teaching of STEM and access to meaningful arts and careers provision.
We offer quite a few opportunities throughout the year for each of these topics, but we wanted to reach beyond our partnerships group to other children and create a lasting memory for students and staff. This was a real opportunity to see how far we could widen collaborations between independent and state sector schools as well as universities, charities and industry partners.
We decided to run an event for a large number of children and needed somewhere equipped to handle such a volume of people. The obvious answer was one of the local theme parks, as we have Thorpe Park, Legoland and Chessington Zoo on our doorsteps…
ACS STEAM
We started approaching the various individual theme parks and pitching our ideas to them and we were incredibly fortunate to have a very positive response from Thorpe Park. So, in 2019, the 'ACS STEAM' event was born!
The pandemic forced us to postpone the event twice, but in 2022 we were determined to launch our event and went live with 10,000 free tickets. The tickets sold out in minutes, leaving us with thousands of children on the waiting lists, proving that there is a real need and desire for these sorts of activities in the region.
We were keen to ensure that the event was highly educational, offering schools real evidence of learning based on the national curriculum, and we therefore decided to gamify the park. We invited 75 partner organisations to be there on the day, including the Mercedes F1 team (with an F1 car!), the Royal Philharmonic, and the Bloodhound Supersonic car, while the RAF brought vehicles, a chinook helicopter and their marching band. We welcomed the Queen's Colours Squadron, Satro, Jetpack men and women from www.gravity.co, three full size steam engines, the emergency services, zoos and much, much more.
Every activity was linked to the national curriculum and when a student completed an educational task, they were awarded a stamp. Five stamps gave them access to the rollercoasters and other theme park attractions. Everyone who attended the event also received a digital badge from the Inspiring Digital Enterprise Award (iDEA), as well as several other post-event learning opportunities for schools thanks to INTOFILM and other partner organisations.
During the day we asked every provider to assign one or two members of their team to our Living Library, which gave students an opportunity to spend 20 minutes talking to someone in a particular career. We had 30 tables manned throughout the day by individuals only too happy to chat about what it is they do.
As the students wandered the park collecting their points they met interns from Intel, the design team for Mercedes, film companies, musicians, engineers and even got to try their hand at carpentry with Satro, a long-established educational charity working across the South East.
Over 100 schools attended, along with home-schooled children, scout groups and other organisations that support the education of children in the region. We also had help from charities like United To Change And Inspire (UTCAI) and Inner Wings, children's hospices and several special schools to ensure that we were as inclusive as possible.
ACS students also had the chance to take part in the event, with a large number of them assisting with marketing, logistics, social media, photography and filming throughout the day.
Our full report can be found here, but our impact numbers say it all. Over 1000 teachers on site (some doing CPD with our partners too), 18 professional science shows, 42,765 hours of pre-learning activities, 12,300 gamification cards used, 141,060 stamps awarded and 51,318 hours of student interaction recorded.
Looking ahead
In 2023 we are hosting a huge celebration of the arts alongside our partner organisations Performing Perfectly and The Royal Philharmonic to put on a show called The Magic of Musicals. We have invited 200 local primary school children to join us for various boot camps taking place throughout the year, to prepare and rehearse before we take over the GLive Theatre (with a capacity of 1200 seats!) in December 2023.
We hope to run a similar STEAM event in 2024 and are in discussions with Merlin entertainment about the potential for growing our successful initiatives… watch this space!