Spotlight On: ACS International Schools' 'Laptops for Learning' initiative
Graeme Lawrie, partnerships director at ACS International Schools, explains ACS's 'laptop drop' initiative to provide digital distance learning support to 300 students across 20 local primary schools.
Speaking with many of our partner schools over the past couple of weeks, the need for additional resources to support students during this lockdown period has become abundantly clear. We're very aware that access to technology at home is an issue across many UK schools and there are thousands of children who, without a device to learn on at home, need to come into school to complete their studies.
ACS became a registered charity in September 2018 with a mission to advance education. As part of this mission, we regularly work in partnership with local state and independent schools, higher education institutions, corporate partners and communities, sharing facilities, resources and educational expertise to ensure young people across the region have access to the highest quality education and learning experiences.
Our three strategic partnership 'pillars' are Community Collaboration, Digital Innovation and Teaching Excellence, and we have exciting plans to explore many opportunities through this lens.
One of our major initiatives this year was to provide high calibre, useful and free technology-focused teacher training and student workshops with our partner schools. To ensure the courses are as inclusive as possible, we would support learning with the provision of laptops and other classroom technology, enabling all partner schools to have access to the same technology and to take part in a collaborative journey alongside other partner schools on a level playing field.
In response to this changing need amongst our partner schools, we made the decision to postpone our online training to later in the term, and instead deliver more laptops to schools, much earlier than intended, so that they can be lent to children struggling to learn at home due to a lack of digital devices. Once schools return to normal, these machines can once again be used for their original purpose in offering staff CPD and a further digital classroom resource for our partner schools.
Among the 20 schools to receive the laptops is The Royal Kent School, Oxshott. Katie Hancock, the school's headteacher said: "The Chromebooks are essential devices for those without sufficient technology at home. We have already reached the limit of our existing devices from the school, so these additional Chromebooks will make a real difference to the teaching and learning experience of children at home."
This scheme is just one element of our wider partnership activities, which consist of a range of initiatives designed to support our local communities. In the next few weeks, we hope to share more resources alongside partner organisations, which will further assist our partner schools in these uncertain times.
We are also continuing to raise funds for vulnerable children facing food insecurities during the pandemic through our Big Food Fundraiser, raising funds for 36,000 meals so far.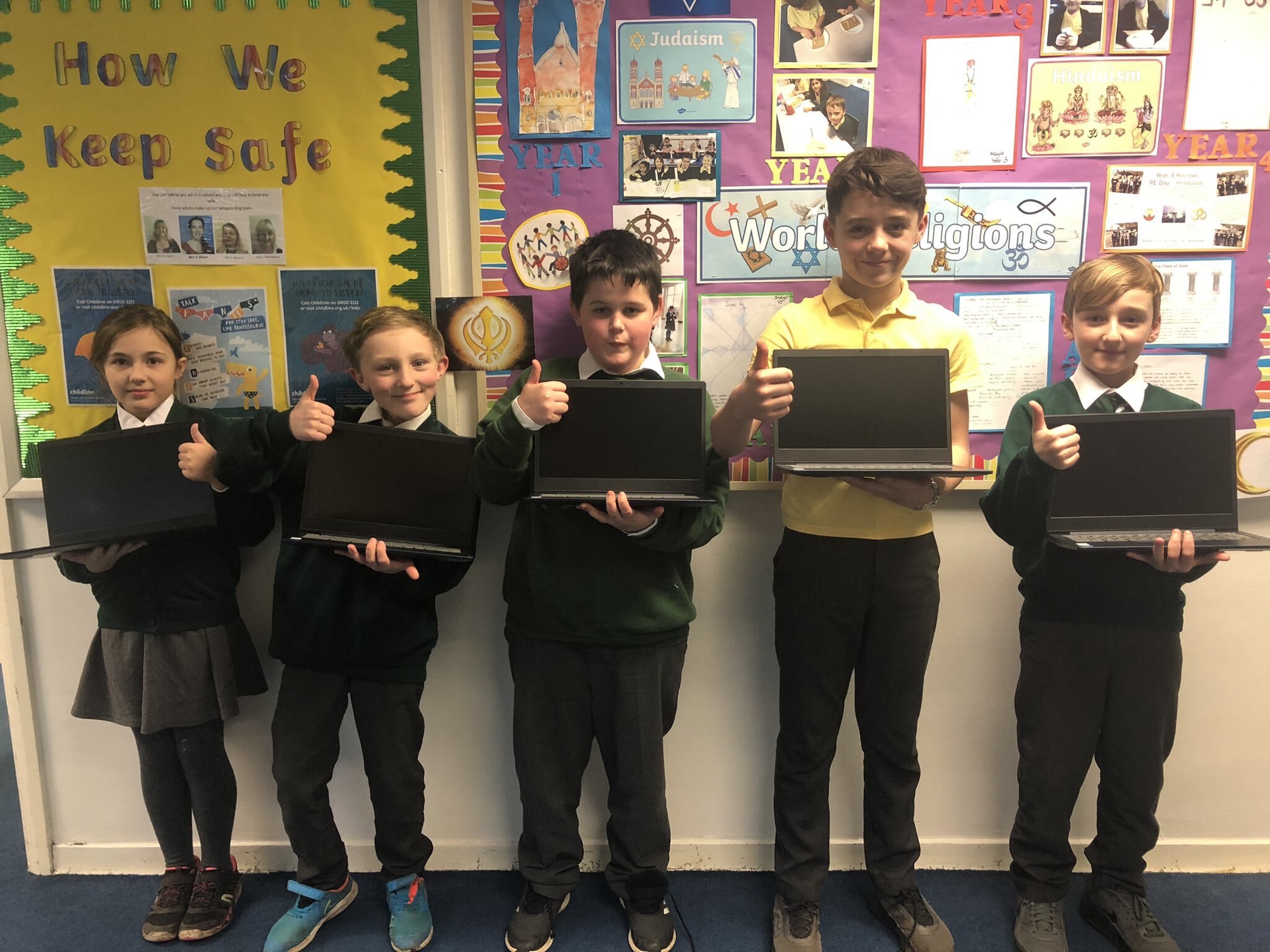 Pupils at a local partner school receiving their laptops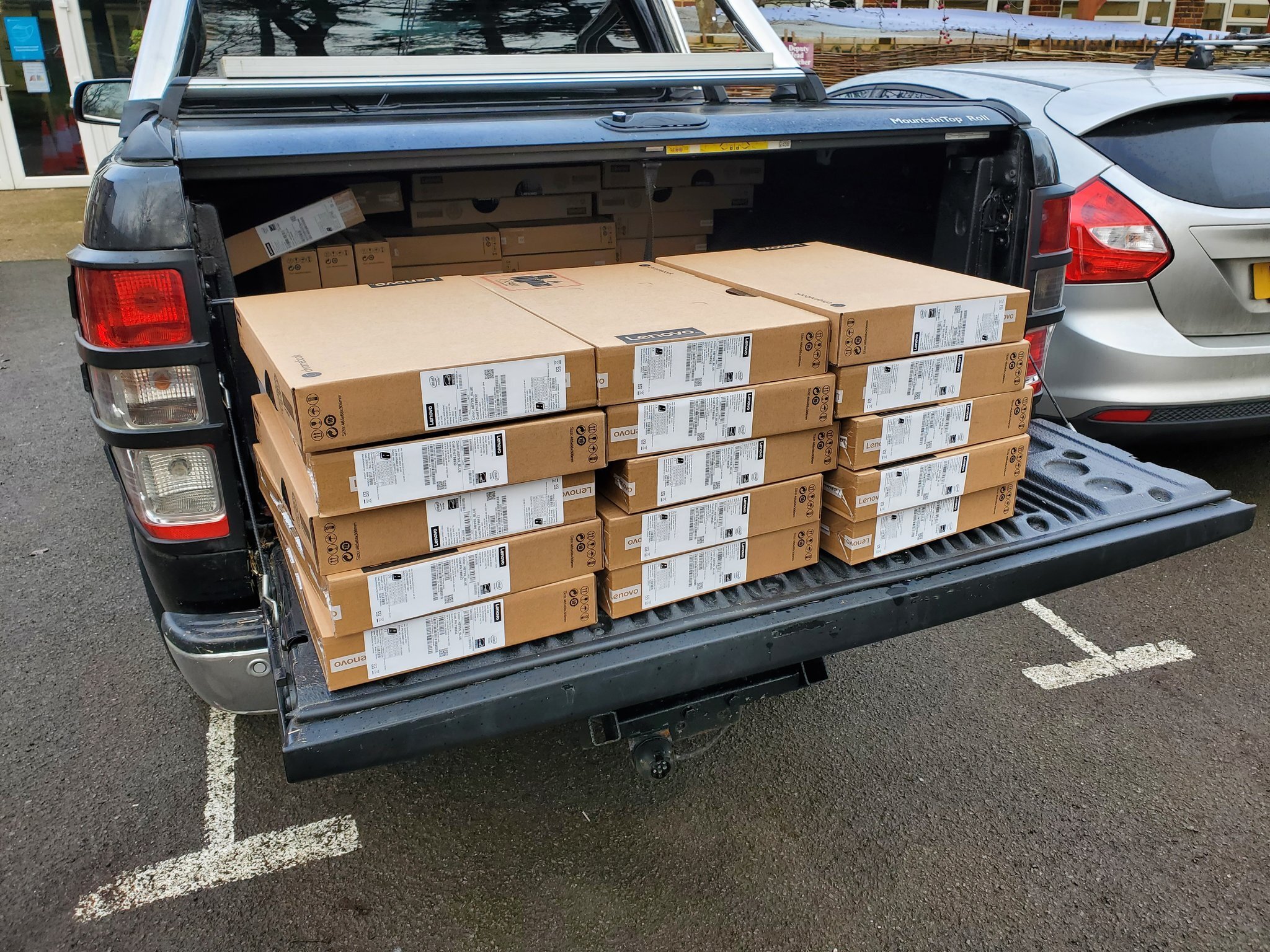 A batch of laptops out for delivery