Q: What's invisible, brilliant and eight times bigger than Children in Need?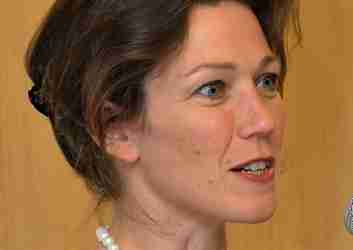 Kate Chernyshov, Development Director at Lord Wandsworth College and trustee of IDPE, discusses school bursaries in light of the upcoming School Bursaries Conference...
Ans: Bursaries at ISC schools*
*Based on 2014 figures: ISC Census 2014: Value of Means-tested benefits £324m CiN Annual Report 2014: Total expenditure £40.5m
The word gives you a warm glow, doesn't it? Bursaries are what we talk about when the charity commission comes knocking, when we justify our high fees, when we reach back into our archives to wonder why we are here. The whole concept is underpinned by a Dickensian assumption that the poor need to be helped and that it is meet and right so to do.
But life's not like that anymore. The stark and visible poverty of Victorian times has given way to an era where the state provides housing and education to the needy and the old philanthropy has had to re-design itself. Who actually needs a private school education when the state system is free, accessible and compulsory? If you can pin down these prospective beneficiaries, who on earth is going to pay for them? And, in your heart of hearts, do you really believe that you are making a difference when the numbers supported are so small?
Affordability and sustainability are, quite rightly, at the centre of many discussions among school leaders and we all recognise that we need to be creative if we are to avoid becoming the "finishing schools for oligarchs".
These are the issues we will be addressing in the second HMC IDPE School Bursaries Conference: What's Behind the Headlines on 26 January 2016. This is not the time to feel smug and pat each other on the back. We will be asking each other some pointed and occasionally awkward questions as we dig behind those headlines.
Former HMC Chair David Levin will lead a high profile panel asking if we should bother with bursaries if we could sponsor an academy instead? Ben Vessey from Canford School and a team of heads from a day school, a girls' school and a prep school will discuss how you build bursaries into your school strategy.
How do you identify who you will help (and who you won't)? Amanda Scott, Development Director from Latymer Upper, leads a panel discussing the ins and outs of means-testing and home visits, the effects of London property prices and low interest rates. Kerry Wilson, Rugby's Development Director, leads a discussion on fundraising for bursaries, and we will hear directly from the donors who want to offer financial support for school bursary programmes, what makes them give, and keep on giving. Development Directors from Wellington, GDST and Reigate Grammar will discuss how to communicate your bursary messages without alienating prospective and current parents, how to build support and understanding among the pupils themselves, the advantages and disadvantages of anonymity.
With current fundraising regulations under review with Sir Stuart Etherington, we have a timely opportunity to take a good look at schools' charitable work. What if we compare ourselves to other children's charities? Take a look at Children in Need; Coram, Sponsor a Child. What can we learn from them? How do they build a sustainable strategy, communicate their plans, motivate their supporters, or inform their donors? How can they measure the impact of their work and demonstrate that they are changing lives, when the outcomes of their work is unmeasurable or has no control group?
Impact measurement is an everyday part of charities' work, in the same way as the production of annual accounts or policies on health and safety. Measuring impact is not just an internal requirement to demonstrate good governance – it allows us to question our aims, test our assumptions, prove and refine our work. Done well, impact measurement can motivate donors and bring in new funding partners. At the School Bursaries Conference, we will hear from Springboard's Ian Davenport and research partners National Foundation for Educational Research (NFER), who have put in place a programme of impact measurement and already produced two reports.
As a school Development Director, I am enormously proud of the support that our bursary programme offers and I know that our supporters and partners are too. Like Children in Need, we make a real difference to the lives of children all across the UK. To book your place at the HMC/IDPE School Bursaries Conference, click here.