Pupils must play their part in making a better future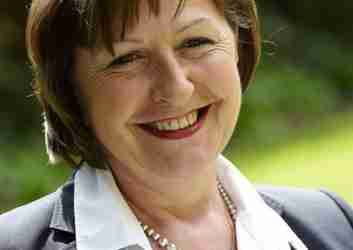 Sue Freestone, principal of King's Ely, Cambridgeshire, reflects on the importance of voting in this country, when many others across the world do not have the chance to do so…
Yoav Hattab proudly posted a picture of himself on social media after voting in the first free and fair presidential elections in Tunisia since the country gained independence in 1956. Holding up an ink-stained finger after casting his vote, the 21-year-old son of the Chief Rabbi of Tunis was among four men who tragically lost their lives in the attack on the kosher supermarket in Paris.

As a teenager, Yoav was among those who took to the streets of Tunisia during the Arab Spring of 2010, sparked by protests of police corruption and ill treatment. Now he is dead, having lost his life trying to snatch a terrorist's gun.

We are just weeks away from a general election and with many sixth formers at my school, King's Ely in Cambridgeshire, voting for the first time, it is humbling to realise that the right to vote our young people receive – which should be cherished as the norm – is something still fought for in other parts of the world.

There is a deep and sad irony that a young man who stood up for his belief in democracy in Tunis has paid with his life for the rights of others to be alive in Paris. In the same way, eight staff at Charlie Hebdo were assassinated for exercising their right to free speech. In both cases the message is that having the courage to stand up for what you believe in has a price and that price has been paid, by others, for us.

The likes of Russell Brand, who tells young people not to waste their time exercising their democratic right to live in a culture governed by democracy, must give pause to wonder whether freedom born of rebellion is all it's cracked up to be. Those who urge young people not to vote are displaying an arrogance and an ignorance of the systems we should cherish. His outrage at injustice is right, but if he believes anyone will be able to help the victims of injustice if first they must wait for an ill-defined, leaderless revolution, then his optimism outweighs his outrage to the detriment of all.

We have to go back to the Middle Ages to find a time when uniformity of belief was considered necessary to a functioning society and Brand's message that 'his way is the only way' is no better than what he perceives to be a political system peopled by universally corrupt individuals. Anarchic rebellion against the will of the majority at its most extreme is gunning down people who don't think, dress, behave like we do.

The November vote in Tunisia marked a pivotal moment in the life of its young – including Yoav Hattab and his friends. It gave them a future they felt empowered to influence; it gave them hope. That is what democracy is all about. We may be frustrated and demoralised by the decisions taken by politicians and what we perceive their motivations to be, but our collective national weight is felt at election time.

To prepare our students for the general election, we have a full educational programme including visits by candidates from five parties so students can hear each manifesto and challenge what they hear openly and respectfully. Education and lively debate engender understanding and we hope engagement with the process at an early age will demystify the political process and help young people get involved so that some will go on to play their part in making a better future. On polling day itself, we will hold a mock election for our senior pupils, and a differently managed campaign and poll will take place in our junior section. The outcomes will be reviewed and discussed, helping students to understand the nature of democracy and the importance of exercising their right to vote.

We recently held a service at the school with the Paris victims in our thoughts. Dr Francis Young, who led the service, paraphrased Milton, saying: "As soon as you censor the press, you are sending a message to those who disagree with you that only force can uphold the truth."
This article first appeared in The TES.