Providing pupils with the tools and resources to help protect their mental health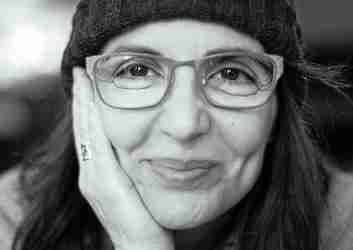 Inmaculada Janer, head of English at Instituto Español Vicente Cañada Blanch, highlights how the school gives mental health the same level of attention and care as physical health.
Our school is committed to promoting and supporting mental health awareness among our staff and students, with teachers trained through Educare (online safeguarding) courses and workshops throughout the school year. We believe that mental health is just as important as physical health, and that it should be given the same level of attention and care. As such, we have developed several initiatives aimed at raising awareness about mental health.
One of the most important events that we organise in school is Mental Health Awareness Week, during which we carry out a range of activities. These include talks and workshops on topics such as stress management, anxiety and depression, and types of meditation. This school year, we began the week with the distribution of green ribbons at the entrance of the school. We have chosen a big board in an area with high foot traffic and have covered it with lime green ribbons signed by our students to draw attention to this important event. The school floor is also marked green from the entrance to the Ribbon Wall to let students know where to pin their works. We have also chosen some activities from the Mental Health Organisation´s website, according to the age and level of our students.
In addition to this, we also focus on mental health in other ways throughout the school year. For example, when commemorating Remembrance Day, we reflect on the impact of wars and catastrophes. We acknowledge the impact of PTSD (post-traumatic stress disorder) on soldiers and their families and discuss ways to support those who may be struggling with mental health issues related to these experiences. Furthermore, we make students aware of the importance of a healthy diet in helping to prevent food disorders, and mental health is also integrated in our biology lessons, during which the importance of a holistic approach to wellbeing is emphasised.
Tackling mental problems stemming from addictions to new technologies is another of our goals. We work with specialists on talks and debates, to which families are welcome to join us. Additionally, we emphasise the importance of recognising and avoiding toxic relationships when marking Anti-Bullying Week, The Day Against Gender Violence, The Day Against Homophobia or The Day Against Domestic Violence. We encourage our students to be mindful of the relationships they form, and to seek help if they feel they are in a toxic or abusive one. We work on this in every different school subject. For example, students are aware of the scope of the problem of violence and, using graphics and data in maths lessons, are taught to recognise the different ways it can manifest.
Another important aspect of our mental health initiatives is our focus on providing students with the tools and resources they need to protect their own wellbeing. We have started a mini project of five sessions called 'Meditation for All', where our students are encouraged to research some techniques to improve their quality of life. They make infographics with QR code tutorials and place them on a wall in order to invite their peers to practise and enjoy the different types of meditation.
As part of our commitment to mental health, we also encourage students to get involved in charitable activities. We believe it is not only a question of raising awareness, but also about taking concrete steps to support those who may be struggling.
We are in the process of collaborating with a Spanish school in Málaga on the topic of mental health awareness using the eTwinning platform, which is co-funded by Erasmus Plus and represents the community for schools in Europe.
Finally, we do not forget the importance of physical activity. Our PE department organises guided relaxation sessions and it has also a light-hearted project called 'Laughter in El Cañada', which aims to make students aware of the importance of laughing, the emotion that helps us feel better.