Preparing students for university is not just about finding the right course and producing a good application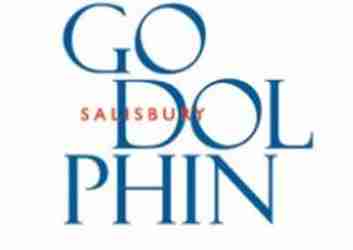 Alastair Dougall Head of Sixth Form at Godolphin School, argues it is vital that students are taught to rise to the challenges of university life with resilience and self-confidence.
At a time when more students are going to university than ever, we at Godolphin are acutely aware of the need not to just advise our sixth formers on how to research courses and prepare their university applications well so that they get onto the right university course for them (many at very competitive places), but we also seek to equip them with the skills and resilience to hit the ground running and thrive when they get there. It is vital that they each have the study skills, the confidence, and the interest to engage with their chosen subject, do well in it, and that they can make the most of their time at university. It is important that they have the attitude and skills to be able to work independently at degree level. Increasingly, undergraduates are needing to secure internships and to plan ahead for future employment as early as their first or second year at university and we ensure that our sixth formers have the soft, transferable skills that future employers are looking for and that will give them a head start over any competition. We want them to value the university experience, to know how to study and get a good degree, but also to be in the best place to be ready for life beyond university.

Like all good schools, our sixth formers get advice and workshops from experienced tutors on study skills, Higher Education research and on how to sell themselves in their personal statement. We ensure that they visit the universities and find out as much as possible about their chosen course, how it is taught, the contact hours and, also, what it will be like living there – an important factor given that they are going to be studying there for the next 3-5 years of their lives. But preparing students for university is not just about finding the right course and producing a good application.

We have a developed unique programme – the Elizabeth Godolphin Award (EGA) – that is designed to stretch and challenge our sixth formers, to enable them to develop new and transferable skills, and to prepare them for live at university and beyond. Across the two years of the Sixth Form, every student does a number of modules in the six strands of the EGA: Developing Skills, Developing Commitment, Higher Education & Careers Progression, Communicating, Opinion Forming, and Personal Independence. These include workshops on student budgeting and personal finance, digital literacy and computer skills, personal safety including self-defence and e-safety, mock interviews, negotiating skills, emotional literacy, event management and a whole myriad of optional societies and activities designed to expand and engage the students' interests.

For example, the Sixth Form Seminar Society tasks students with researching and delivering a talk to fellow students on an academic and then answering questions from a non-specialist audience. Lower Sixth students also take part in a peer support programme: an outstanding programme which gives them the training and skills need to act, in partnership with staff and trainers from the Mental Health England charity, as peer supporters to younger students in order to engender good well-being and mental health. This and the numerous activities and opportunities offered by the EGA gives our students key skills that they will use and return to throughout their lifetimes. At a time when so many university students are not prepared for the change in the demands and nature of their education, we believe it is vital that our students are equipped to rise to the challenge and to do so with resilience and self-confidence.