"Our work as educators on issues of race and racism is not just for the month of October"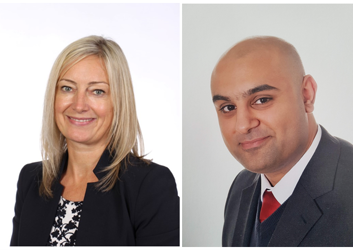 Andrea Rutterford, principal of Latymer Prep School, and Yuvraj Nirwal, director of Teaching & Learning at Latymer Upper School, explain how the school is celebrating the contributions of black people not just this month but across the year.
Latymer Prep and Upper Schools, along with many other schools and institutions across the country, are celebrating the contributions and often unheralded achievements of black pioneers, public figures, and personalities within our society in October. During Black History Month, and as part of our dedicated assemblies, there are events and focused activities conveying this year's theme, 'Proud to be', where we aim to inform, educate, and prompt discussions with our pupils.
In the Prep School our pupils are researching famous scientists and mathematicians, linking their learning in science on classification with Ernest Everett Just, Emmett Chappelle, Katherine Johnson and Mae C. Jemison (NASA). They are writing non-chronological reports on African countries with a focus on the arts, tradition and culture. They are studying Kwame Alexander's poem, The Undefeated (a love poem to US black history), and the children are composing their own versions of UK black history, alongside discussions in religion and philosophy on the anti-slavery movement. Art lessons explore Martin Luther King Jr.'s "I Have a Dream" speech and investigate creative ways of displaying meaningful quotes by inspirational people. Meanwhile, research projects on notable black inventors such as George Washington Carver are being explored in design and technology. Children are learning about the life and works of Aretha Franklin in history lessons through her song 'Respect' and pupils are writing short biographies about influential people in British black history. In music they are looking at the history of black music and how it influenced world music, beginning with slavery and the rise of gospel music in churches in America and exploring styles that have developed since including the blues, rhythm and blues, jazz, rock n roll, funk, soul music and reggae.
Black History Month will also be celebrated through National Poetry Day and a poem a day will be shared with pupils from a selection of writers from diverse backgrounds. In the Library there is a dedicated space for pupils to explore writing from black authors including biographies about famous British personalities and book readings of selected black authors. Our Upper School Library team has also drawn up and promoted our "Black Voices, Black Lives" reading lists for each specific school section. The Upper School assemblies also focused on the contributions of black British figures such as Walter Tull, Claudia Jones, Rose Hudson Wilkin and Malorie Blackman.
We are very clear that our work as educators on issues of race and racism is not just for the month of October. Our teaching staff have thoughtfully incorporated meaningful and impactful changes within our curriculum to foster inclusion and promote diversity. Teaching about, listening to, representing and hearing more specifically the voices of black communities to ensure that all members of society are represented within the teaching and learning that takes place across the year.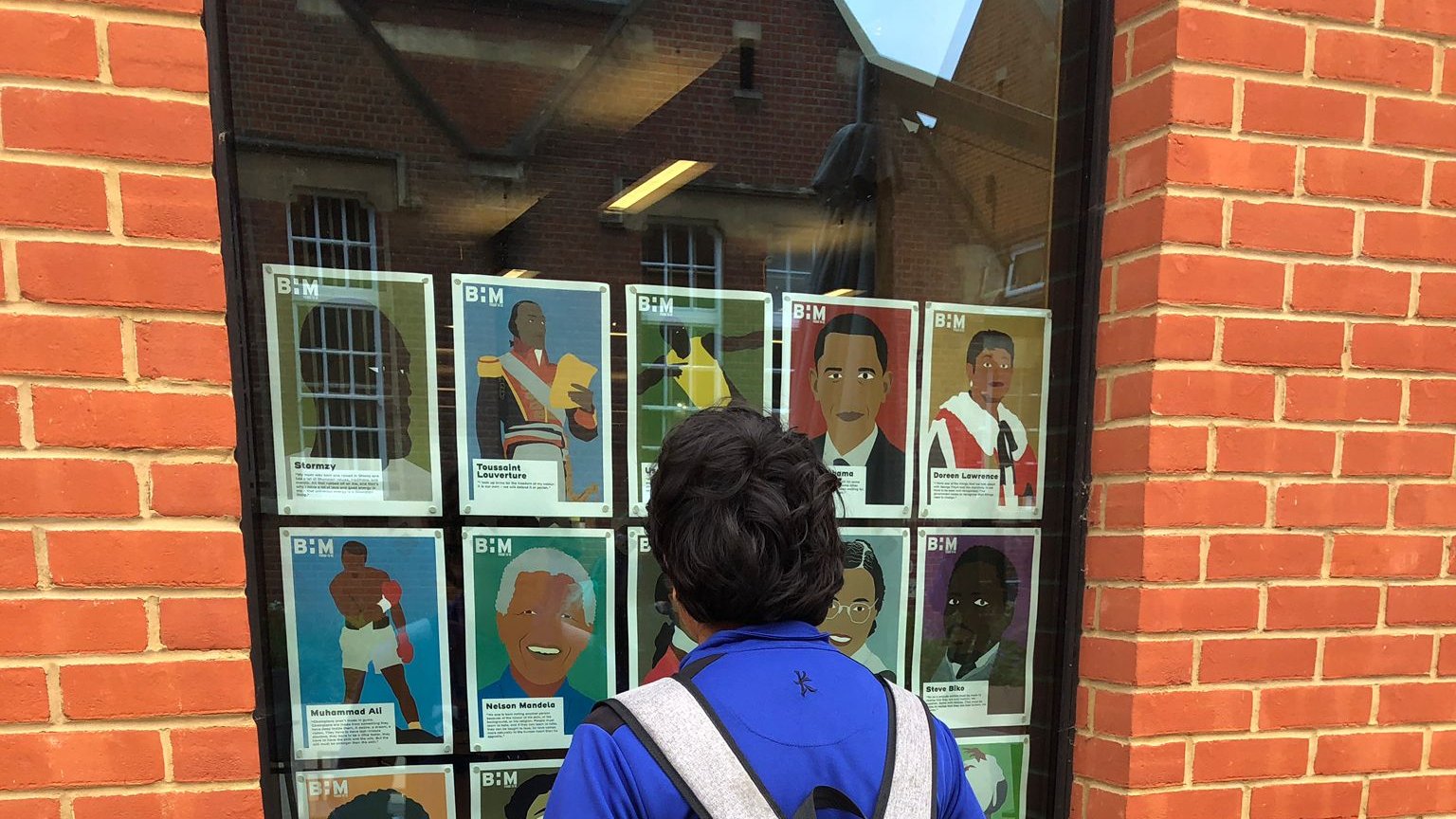 Images of Black History Month displays featured around the school.