Nurturing positivity: Empowering pupils to flourish and fly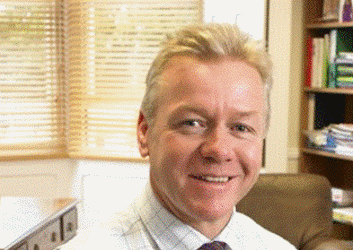 Gareth Hughes, headmaster at RGS The Grange, explains why positivity is a key part of the ethos at the school and how it is encapsulated in different methods of learning across all ages.
At the heart of RGS The Grange, a captivating wall display in the main hall proudly portrays 'The Grange Way', a concept that resonates throughout the school. Three words jump out—Happy, Belonging, Aspiring— a philosophy that goes beyond academics. It encapsulates the essence of pupil-led values, where happiness, a sense of belonging, and boundless aspirations combine to create a vibrant and thriving community.
An ethos of positivity 

At our school, the conviction runs deep: high-quality teaching and learning is achieved through warm, compassionate interactions between pupils and staff. Contrary to the belief that success comes at the expense of wellbeing, we firmly believe that a positive and inclusive atmosphere fuels achievement. This environment isn't just a backdrop; it's a catalyst for academic excellence and personal growth.
The mantra 'Happy, Belonging, Aspiring' isn't just a catchy phrase; it's the heart and soul of the school's ethos. Every child is encouraged to find happiness within the school's vibrant community, to embrace a sense of belonging that fosters self-confidence, and to nurture aspirations that reach beyond what might initially seem achievable.
Emotional and pastoral support 

Preparing pupils to thrive in a rapidly changing world is a cornerstone of RGS The Grange's mission. This commitment is deeply ingrained in the school's social and emotional support and pastoral care and we have a clear objective: to empower pupils to 'Flourish and Fly' in the face of challenges.
The school's innovative approach includes targeted intervention support groups designed to enhance social and communication skills, offering personalised guidance to pupils. Complementing these are 'walk and talk' support sessions, part of our one-to-one mentoring programme.
Positivity in the classroom 

A vital component of the school's pastoral care is our positivity sessions, which form part of the enrichment programme for Years 5 and 6. Indeed, the name of the sessions was coined by the children themselves. These engaging sessions are dedicated to enhancing pupils' emotional intelligence and social fitness, arming them with the tools needed to navigate a complex world with confidence and resilience. An example of the activities in these sessions is the exploration of pro-social  modern day short stories known as 'FairyTwists'. These are traditional fairy stories with a twist, aiming to promote positivity by addressing contemporary social issues, challenging limiting beliefs, raising aspirations and developing social skills through storytelling and role play. The children are supported to consider, reflect and share their feelings and opinions on key aspects of the story and the content of these actively promote resilience, challenge stereotypes, promote growth mindset and celebrate diversity. These sessions also seek to address many of the contemporary issues and challenges faced by children with humour and sensitivity.
Awards and recognition for pastoral care 

We believe our school has an innovative approach to pastoral care. Leading our comprehensive programme is the mental health lead, supported by a team of mental health first aiders, a school counsellor, a school nurse, and dedicated class teachers. We are proud that their collective effort has garnered awards and recognition, including the Anti-Bullying Quality Mark UK (a national award that challenges schools and academies to demonstrate their effectiveness in anti-bullying) and the national 'Kindness in Education' award (recognising that kindness was embedded throughout the school through a range of initiatives). We were delighted to be shortlisted as a finalist for the NAPCE awards' Pastoral School of the Year (awards for schools that can demonstrate a commitment to pastoral care and support for learners that makes a real difference in the progress and personal development of young people in the school).
Looking to the future 

Our commitment to excellence doesn't stop here. The school is actively working towards achieving the National Children's Bureau Well-being Award for Schools, a testament to our  unwavering dedication to nurturing a holistic learning environment.
As we continue our journey, the goal remains steadfast: to be ambitious, innovative, and inclusive in our provision. At RGS The Grange, pupils don't just learn; they thrive.

  [1]: /media/9599/pastoral-flourish-and-fly-prep-pupils-3.jpeg