National School Sports Week: Raising awareness about the importance of physical activity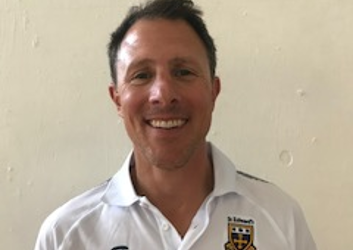 John Bridgens, director of sport at St Edward's Senior & Sixth Form, Cheltenham, explains what is involved in National School Sports Week and how his school has been taking part this year.
National School Sports Week is an important event and a highlight in the calendar for many schools across the country, including our own! It aims to promote physical activity and healthy lifestyle habits among young people and is a high-profile initiative from the Youth Sport Trust that has been running since 2008. The current goal is to make sure that all children in the UK are active for the Chief Medical Officers' recommended minimum time of 60 minutes a day, using the tagline 'play for fun, play for 60'! This year National School Sports Week runs from Monday 19 to Sunday 25 June and families, schools and partner organisations are encouraged to take the #PledgeToPlay. The pledge supports the government ask that children are active within school for 30 minutes a day, and then outside of school for at least another 30 minutes, supporting every child to reach the minimum amount of 60 active minutes.
At St. Edward's we try to ensure that our students are active every week, with a busy extra-curricular programme supporting the students' compulsory games afternoons and physical education lessons. To support National School Sports Week and to increase activity levels among all our school community, we hold our annual Sports Day during this week to go alongside our busy programme. This is a whole school event where all students and staff decamp to our local athletics stadium to take part in a full day of activity, and it's also an opportunity for the students to represent their Houses in athletic competition. There are several different ways schools can support National School Sports Week. Offering workshops and new activities; setting up competitions or events; and adapting curriculums for the week are just some of the initiatives that schools will be undertaking, and the flexibility and creativity that schools use to get students active is truly inspiring.
As a PE teacher who is passionate about the value of sport and physical activity, here are some of the key reasons why I believe National School Sports Week is important:
National School Sports Week provides a great opportunity for students to engage in physical activities and sports. It helps to encourage young people to adopt an active lifestyle and enjoy the variety of health benefits this brings.
It develops teamwork and leadership skills: Participation in sports and physical activities helps students develop teamwork and leadership skills. They learn to work together towards a common goal and also develop leadership qualities that can help them in their future careers
It promotes social interaction: Sports and physical activities throughout the week provide a platform for students to interact and build friendships. This helps to create a sense of community and fosters a supportive and inclusive school environment.
It improves mental health: Engaging in physical activities and sports can help improve mental health by reducing stress and anxiety, improving mood, and boosting self-confidence.
So, in the week commencing 19 June be prepared to get stuck into games of quidditch, egg-and-spoon relay races and the like and remember that it may be this week that fires up a lifelong love of physical activity in the students of today!