'It is some catch, that Catch 22!' Career aspiration vs career obsession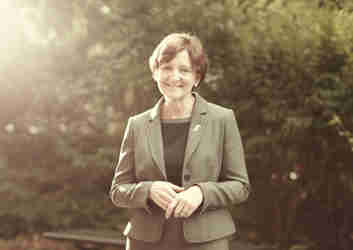 Hilary French argues that pupils should be work-ready and ambitious about what it takes to achieve career goals, noting, however, that educational focus should not be based on ticking the right boxes and moving onto the next academic hurdle.
Article in response to outgoing UCAS Chief's warning that there is an 'obsession' with careers and that university students should not feel compelled to get a job until six months after graduating.

A tricky question facing schools and educators; how do you square the circle of raising aspirations at junior school, continuing the process of broadening horizons at senior school but avoid obsessing about careers at university? On each rung of the educational ladder in England, option choices narrow and students are driven down what can become extremely narrow paths as they align themselves with a chosen career – or simply rule out subjects they want to avoid. This can and often does lead to an early focus on a narrow subject field, or specifically on a 'chosen' career path.
In the quest to be UCAS ready and to populate the CV, it can be difficult to avoid educational aspiration and achievement becoming too focused on the end goal and not the enjoyment of the subjects and the study.
It may sound like a lofty aspiration to want to spark a lifelong love of learning, and to inspire young people to enjoy their educational journey but whether it is in junior school, or in the last year of University we should be more focused on getting the most from our studies and the subjects instead of any final career destination. This is especially true today when the pace of technological change is altering the career landscape beyond recognition, graduates leaving Uni may find themselves applying for jobs that didn't even exist when they embarked on their degree.
At Newcastle High, we are at pains to encourage our girls to keep their options open and their studies broad to provide a range of possibilities for later life and most importantly to enjoy the subjects they choose to study. We balance this with starting early and introducing girls to a wide range of professionals and industry experts who can inspire and spark interest in careers for the long term. These efforts are designed to start the girls thinking of the wide ranging opportunities available to them, provide insight and understanding of specific roles and industry sectors and prompt them to consider where their talents lie and where they would be best suited, as well as what they want from a career.
We know that you 'can't be what you can't see' and that positive role models are crucial to shaping career choices so we put great emphasis on connecting with business, industry and professions to give our girls direct access and insight into the broadest range of career opportunities available.
We recently launched an initiative called CareerConnect that brings the girls into contact with many international and national organisations with business interests in the North East to give them a greater understanding of careers and emerging industries. The aim is to see what opportunities are 'out there' and help our girls gain the skills and training they will need when they do eventually go out into the workforce and understand what they themselves want from the world of work.
Guest lecturers, mentoring schemes, work placements and internships have all been arranged to show the girls the huge range of opportunities open to them and to inspire their career choices.
We know it will be these opportunities and links forged outside the classroom that will play a huge role in shaping the future of our young people – our job is to open doors and minds to the huge range of possibilities.
Raising aspirations whilst avoiding obsessing about future jobs is a question of balance, achieving this balance is the tricky part. We want and need our young people to be work ready, ambitious and knowledgeable about what it is going to take to achieve their desired career goals, but we don't want their only educational focus to be ticking the right boxes and moving on to the next academic hurdle in the quest for their ultimate career.
Our advice to our girls is to study something you love, or have a passion for, avoid making choices based solely on bagging a place at a Russell Group university, or to get a job with one of the FTSE 100 companies. Our young people are going to be working well into their 70s, so they need to 'love' what they are doing and have enjoyed all their educational and training experiences along the way, as well as having made the most of them.