ICT Advice: Smart Phones meet classrooms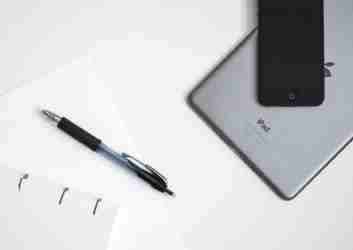 The smart phone is an example of the convergence of many devices. The mobile phone, PDA, camera and laptop.
Mobile phones were small pocket sized devices which allowed instant communication 'anywhere anytime'. Laptop computers allow users to work on the move. A PDA was originally a smaller handheld device for managing contacts, appointments, tasks and other Filo-Fax features.
All are 'portable' devices, and now there are a whole range of devices with a mixture of old and new features. Indeed laptops can now have 'mobile phone' facilities built in, and 'smart phones' and PDAs now have many of the facilities we are used to in laptops.
You used to use a laptop because it had the same 'Office' software as your PC - word processing, spreadsheets, etc. and because the bigger screen and keyboard makes it easier to see and use. Now you also expect it to be able to use a wide range of features including the ability to connect to a wireless or phone network, browse the web and send and receive emails.
But now your smart phone can connect to wireless and/or phone networks, web browse, send and receive emails, and some of the more sophisticated can run office applications like word processors and spreadsheets. It almost certainly has a reasonable quality camera and/or video camera. Many can store considerable quantities of 'iTunes' like material, which could include music, MFL audio material or GCSE revision podcasts.
It is likely that your pupils carry around at least one such device. The challenge is to understand how these can be used to enhance learning and what difficulties they will present to the school.
What you need to know:
What your pupils can (probably) do now:
-Signal permitting smart phones can access the internet, make calls, send texts and emails. They can connect to Wi-Fi networks and other Blue tooth devices all whilst in your class.
-They can connect to the School Wi-Fi network system in order to access your school network resources (email, fileservers, web browsing).
What you might like to discuss:
-What educational resources can we provide in 'iPod' format for pupils to use on their devices on the way to and from school?
-What benefits are there in allowing the use of cameras in lessons, particularly practicals, and allowing independent web browsing for research during lessons?
-Should they be using social networking applications like Facebook, Myspace, DIGG to share information and understand a breadth of opinions from different cultures and situations in a very short time?
-Should we be making use of text messaging to communicate with pupils and/or parents?
-To what extent do we want to restrict pupil use of these smart phones at school as this would impact on how the whole school community uses this technology?
What you might do next:
-Consider carrying out a small controlled trial with a good chance of success and ICT support to assess the value of Smart Phones for your school.
-Look at your policies. It is better not to create special policies for ICT issues other than the acceptable use policy (AUP). The AUP should be signed by student, countersigned by a parent or guardian and held by the school. It is better to ensure that your school rules and policies cover the use and misuse of these devices, whether explicitly (difficult, as the technologies are ever-changing) or implicitly.
-The taking of photos/videos, and the potential for distributing and/or publishing these may require special thought, and dealing with copyright, data protection, performance rights etc. require particular care when dealing with these small devices.
-Ensure that your pastoral and PHSE programmes include educating your pupils in the safe and appropriate use of these devices. There are a great many useful national initiatives to support raising awareness of both students and parents.
-Work with an external organisation to hold parent and student sessions. Use these to explain what the school is doing and how parents can support the school to keep pupils safe.
-Consider the costs and implications of providing easy but secure Wi-Fi access for pupils and staff to use these devices at school, and/or to access information and school network facilities while on the move.