Howzat! A closer look at Denstone College's Cricket Coaching Programme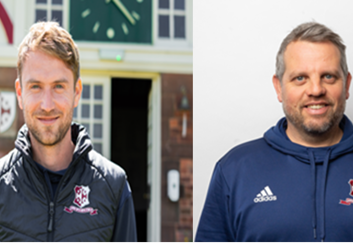 Paul Borrington, director of cricket at Denstone College, and the school's cricket coach, Wes Durston, explain the origins of their Howzat! Cricket Coaching Programme, which is providing sessions and hosting festivals in the local community.
Working together, we have launched the Howzat! Cricket Coaching Programme in the community, which provides exciting and enjoyable cricket sessions to local schools and supports the training of young players. Children taking part in the initiative gain an understanding of the sport, consolidating current skills and developing new ones, with the aim of encouraging a lifelong passion for the sport. The sessions will include technical input and game-based learning, as well as providing staff with a CPD opportunity in the local community. One of the key objectives of the programme is to widen access and provide opportunities for all to enjoy the game of cricket.
Cricket has the power to improve health and wellbeing, and encourages the development of a number of key skills such as teamwork, leadership and communication. Alongside the various physical health benefits, cricket helps to instil valuable soft skills – including learning how to cope with winning and losing. The game involves lots of social interaction, making it a great way to meet new people and make friends.
As well as delivering sessions, many local schools are attending a Cricket Festival later this term. We will have over 100 children attending the festival this year, from 10 different local schools. The all-day event will comprise a number of 8-a-side soft ball matches held on the college's 1st XI pitch. The festival will be managed by the college's pupils (cricket leaders), providing them with various opportunities to develop different skills, such as umpiring, directing teams and keeping score. Following the festival, each participating school will receive a kit bag including bats, stumps and balls to enable local schools to continue to enhance their cricket provision.
As the number of partnerships with local schools continues to grow rapidly, we expect the Howzat! Cricket Coaching Programme to do the same, with more cricket sessions provided by ourselves, and more local teams attending the festival. Furthermore, a similar model is being rolled out across the community in other sports, such as football, rugby, netball and hockey, given sport's ability to connect with many young people regardless of background.