How we use data to create personalised exercise plans for our pupils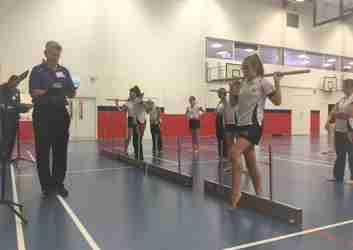 Damian Henderson, deputy head (academic) at Taunton School, describes how a new exercise initiative designed around tracking students' functional movements supports pupil development and wellbeing.
Recent findings from the Youth Sport Trust that 'most parents value pupil wellbeing above exam results' will surprise very few in education. All teachers are aware that, for children to achieve academically, their physical, social and emotional needs must be met. Whatever elaborate accountability systems we build in our schools, with colour-coded assessment spreadsheets and the rest, we must never lose sight of our role in helping the young people in our care lead happy and fulfilling lives. Parents in turn, however they may aspire for their children to carry off the top grades, recognise that the broader goal, shared between home and school, is for a content and rounded young person to emerge at the end. Examination outcomes are of course important, but we must not define success at school solely in these terms.
Many students at independent schools benefit from extensive programmes of sport and physical exercise and Taunton School is no exception. We are proud to say that sport has long been at the forefront of our work in keeping students healthy and well.
As part of a new initiative, which has gone down well with students, staff and parents alike, Year 9 and 10 students were assessed by a company called Functional Movement Systems during their core PE lessons. FMS tested our students on a variety of different movements and movement patterns, and the data collected was used to produce individual action plans and exercises to support the students in correcting their prioritised movement weaknesses. Information about students' strengths and weaknesses in functional movement has been sent to parents with suggestions for corrective exercises to be performed with no specialist equipment at home in their own time.
Furthermore, the data gathered has generated overall findings which have informed the sports department of trends of movement weakness in male and female students. As a result, we have been able to build corrective movements and messages into games and PE lesson warm-ups and cool-downs to support development. Lastly, the same students recently received an enrichment session from former county cricketer Peter Bowler who underlined the importance of very basic physical routines around breathing, posture and sleep. These things are often overlooked, and it was illuminating to hear how the age-old mantras still constitute correct and valuable advice for the modern generation of teenagers.
So, we would thoroughly recommend both of the above to all other schools and encourage parents to support their children with their physical health at home.
More information on FMS can be found here.
FMS screening sessions enable information to be gathered on:
recognising movement patterns which support work, sport and daily activities
understanding the relationship between movement patterns and young people's health and fitness goals
identifying the principles to support the importance of movement patterns
understanding the role of mobility, motor control and functional patterns in fundamental movement