Guilty Admissions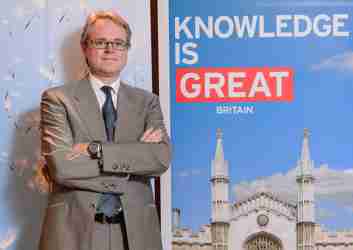 By Matthew Burgess, General Secretary - Independent Schools Council
Every so often, we hear of - and challenge - examples of discrimination against our sector. This week, not only did we reverse an egregious example of discrimination, but we also set a precedent which will be significant for many schools and their pupils across the sector.
State schools are obliged to operate fair admissions policies and procedures. Sheffield sixth form community schools and academies, however, adopted admissions criteria that effectively forced applicants from independent schools to the bottom of the pile. In some cases, blanket priority was given to pupils already at Sheffield state schools. In others, long lists of so-called "feeder schools" were drawn up, with all Sheffield state schools on the list. Both policies had the same effect: to prioritise applications from pupils in state schools over those from pupils in our schools. We are aware that numerous independent school pupils have failed to get Sixth Form places for September 2013 as a result of this discrimination.
We challenged this with the Office of the Schools Adjudicator, OSA. In a lengthy ruling released on Tuesday, OSA agreed with our submissions. In the case of blanket priority, OSA ruled that this contravened a provision of the School Admissions Code that requires previous schooling to be disregarded. In relation to the "feeder schools" lists, OSA confirmed that the selection of feeder schools must be reasonable and educationally justifiable. Lists which have the sole effect of discriminating against independent school pupils are neither. The adjudicator commented specifically that the approach adopted by Sheffield LA and the respective schools "clearly intended" to discriminate against independent school pupils, adding "I do not believe that there exist any reasonably grounds for lower priority to be afforded systematically to students who have previously attended schools outside the state-funded sector than to those who have".
So this is an excellent result for the sector. But a note of caution is required. We have been here before: indeed, ISC was successful several years ago in challenging list-based admissions for grammar schools in Dorset and Kent, and yet Sheffield introduced them. So all independent schools which can expect their leavers to try for popular and oversubscribed state schools must be vigilant. Know what those schools' admissions criteria are, and when changes are proposed. And be prepared to challenge them.