Friday Feature: How schools are coming together to support their wider communities
For many schools, this week marks the end of a long and unusual term. Schools have been presented with unprecedented challenges, with many having to transform their ways of working to fit changing circumstances. Through it all, they have demonstrated their resilience and dedication, doing all they can to help to those in need.
Our final 'Friday Feature' will shine a light on the important work schools have been doing to support their wider communities and spread positivity during these difficult times.
Thank you to all of the schools who have contributed to this blog, and we hope you enjoy your summer break!
"We want to pay tribute to the teachers, the support staff and the school leaders who have worked so hard across this term."

ISC chief exec @JulieR_isc thanks schools for all they have done to support pupils during these challenging times pic.twitter.com/dgWnOpQuvE

— Independent Schools (@ISC_schools) July 10, 2020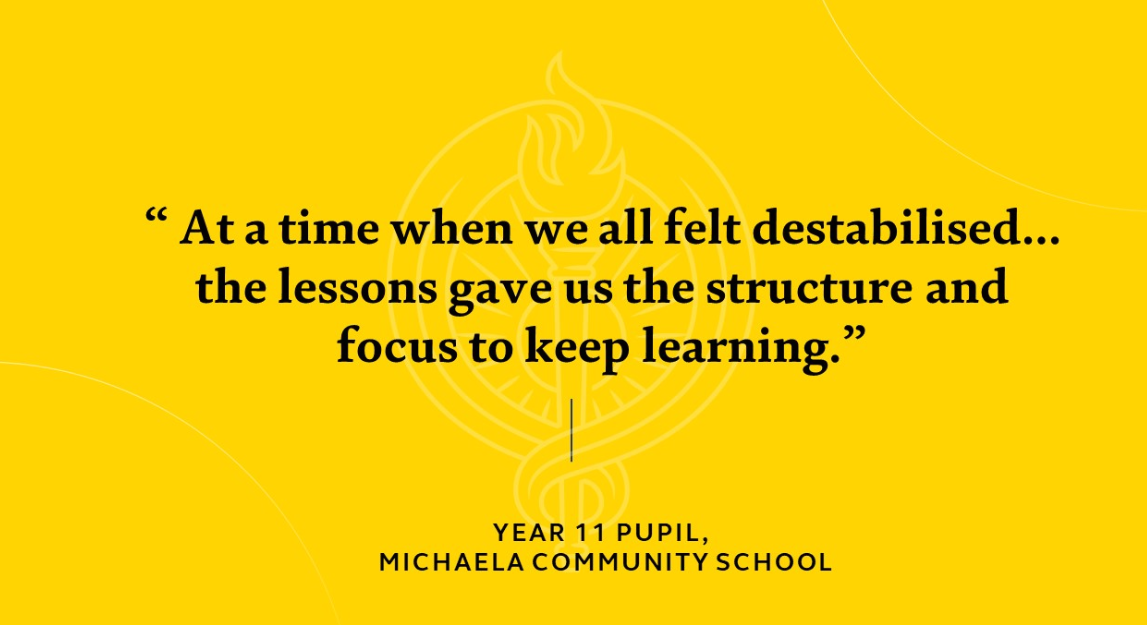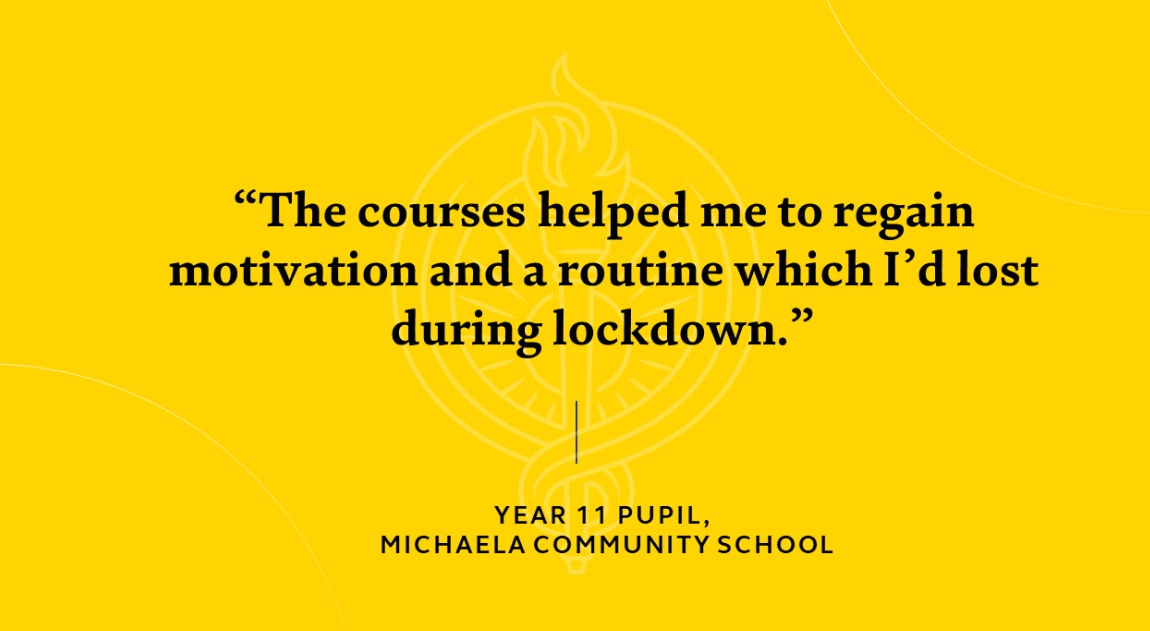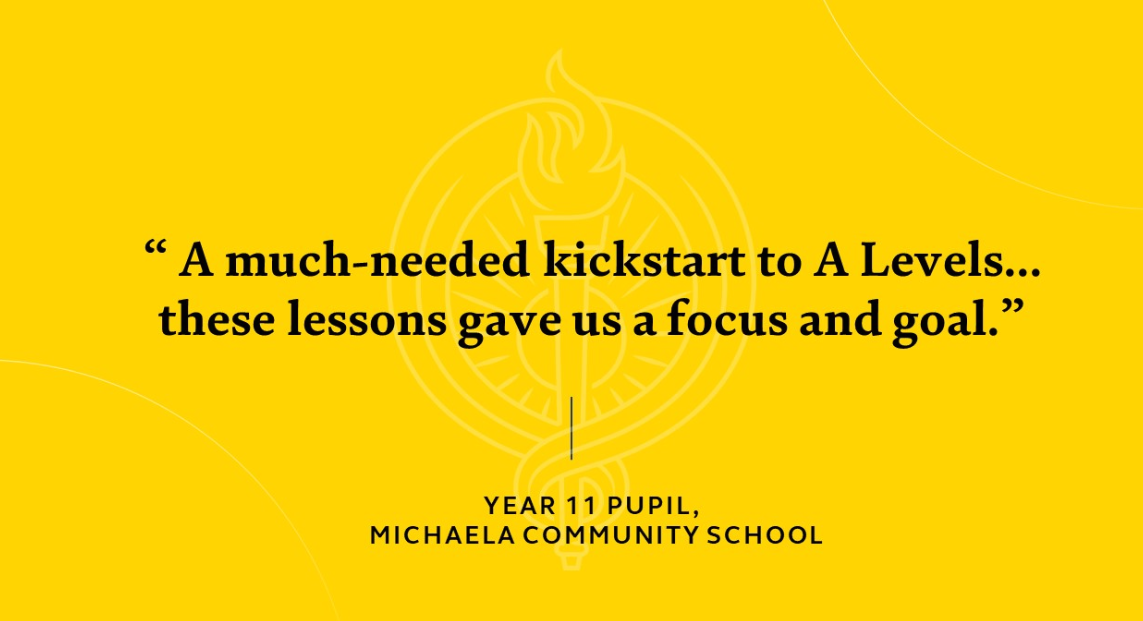 This term, South Hampstead High School invited a number of their partner schools to join their guided home learning programmes. Over a dozen Year 11 students from Michaela Community School participated in the school's A-level introductory courses, enriching the experiences of both students and staff. Upper sixth pupils at a number of local academies enrolled on the GDST Limitless Learning programme, which gave them the opportunity to explore a range of different electives and prepare for university studies. Seven schools also signed up for a Speaker Series event, which discussed racism and unconscious bias.
---
"One silver lining of the pandemic has been our ability to unlock new educational experiences for pupils and teachers. Online learning has even enabled us to extend our reach beyond schools in the local community… the increased collaboration has been hugely beneficial and rewarding."
--- Dr Osborne, director of partnerships and employability at South Hampstead High School
---
Pupils from City of London Freemen's School, West Ashtead Primary School and Woodlands Special School have come together to perform 'Even Apart We're Together', a song written and composed by Tim Peters, Freemen's musician in residence. The school had originally planned to work in partnership with local school on a weekly basis, preparing several musical pieces to be performed in an end of term concert. Though lockdown prevented this from happening, the schools overcame the challenge by collating the children's individual recordings into one virtual performance. Listen to their heartwarming song here.
---
"I wrote a song about lockdown and how important it is to reach out to one another whilst we feel socially isolated."
--- Tim Peters, Freemen's musician in residence
---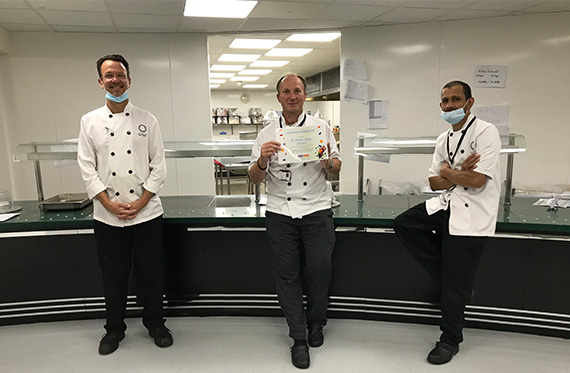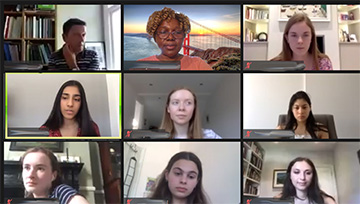 Volunteer catering staff at St Paul's Girls' School have produced around 4,500 meals for those in need during lockdown. Hot food has been delivered to care homes, schools, homeless people, a food bank and NHS prison staff.
The school has also launched a new buddying initiative, where Year 13 students share their knowledge and experience of university applications to support pupils from four other schools. The sessions take place twice a week over Zoom, and those involved share useful resources over email in between.
Click here to find out more about the partnership activity taking place at St Paul's Girls' School.
Queen Anne's School in Caversham recently reached an impressive milestone in their remote learning journey, delivering a staggering 10,000 periods of academic and wellbeing lessons online. The school has used specialist tools to support its pupils during lockdown, ensuring they are able to continue with their education despite the disruption. Members of the school community have also come together in support of key healthcare workers, raising over £3,700 for NHS Charities Together.