Friday Feature: How schools are coming together to support their wider communities
This week marked the beginning of the phased reopening of schools, with pupils in key year groups beginning to return to the classroom.
Schools have been doing their utmost to provide effective learning for their pupils, both at home and in the classroom, demonstrating their resilience during these challenging times.
Teachers and support staff continue to prioritise the safety and wellbeing of their school communities, going above and beyond to ensure pupils and parents feel comfortable coming back to school.
ISC chief executive @JulieR_isc discusses the important preparation work taking place in schools as teachers begin to welcome more pupils back into the classroom this week pic.twitter.com/WViffrp34Q

— Independent Schools (@ISC_schools) June 5, 2020
https://twitter.com/MillfieldSenior/status/1266369960948846595
Millfield School has been working with local councils, as well as independent food supplier Chartwells, to ensure Somerset children eligible for free school meals - and their families - continue to have access to healthy, fresh food during school closures.
The hampers include fresh fruit, vegetables, bread, pasta, eggs, cheese, meat and canned goods, as well as recipe ideas created by Millfield staff.
Over £16,000 has been raised by parents and staff members at the school and through donations from Street's Home Bargains branch and local Street grant-making charity, The NineSquare Trust. The funding means the service will be able to run for at least the next two months, with capacity to extend to September 2020.
---
"The Community Support Group in Street has been very fortunate in having Millfield School as one of our partner organisations during the COVID-19 crisis. With all of Street and surrounding villages to cover for deliveries, the generosity and community spirit of the headmaster and staff has made a huge difference to our ability to offer essential goods like medicines and food to residents who have been unable to go out...I look forward to finding ways to continue our work together once life, and school, return to normal."
--- Liz Leyshon, Mendip district councillor
---
The East Kent Schools Together group organised a 'Big Sing virtual choir' during lockdown to lighten the start of pupils' return to schools.

The group sang 'Africa' by Toto and said the event had positively impacted their wellbeing and sense of community.

The 'big sing' was the third virtual partnership choir film worked on by the group.
EKST Big Sing virtual choir singing 'Africa' June 2020
Will, a Year 12 pupil at Eton College, has started an innovative filming series: 'I Go So You Don't Have To'. These videos provide short historical tours of various London landmarks for those who can't visit due to the lockdown, all the while raising funds for personal protective equipment for the NHS.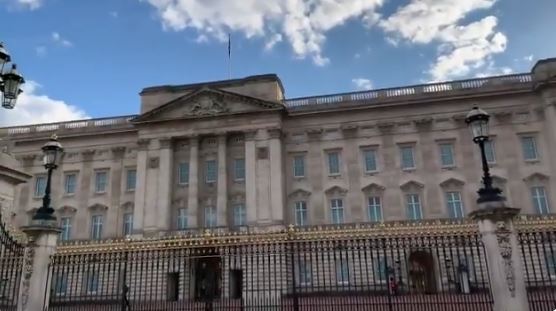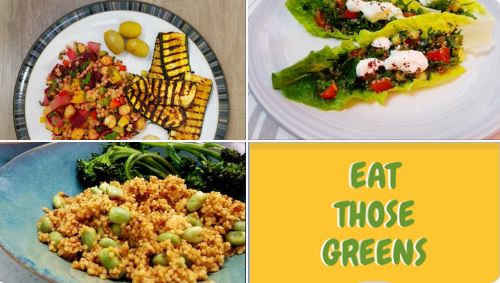 Year 9 Etonian Adnan has put together a collection of vegetarian recipes, 'Eat Those Greens', in order to encourage people to eat healthily during lockdown. 'During this lockdown period, we can always cook wholesome and delicious meals with easy to find ingredients, and use the often neglected protein-rich pulses and whole grains.'
Lower school pupils at Oakham School have been completing a "Fab 4 Charity Challenge" to raise money for Rainbows Hospice and LIV Village.

The pupils have had to complete four one hour challenges in one day. Challenges range from literary-based tasks, creative pursuits, physical activities or acts of kindness - such as car washing, gardening or delivering baked goods to local residents.

The pupils have now reached 108% of their target, raising £5,444.73 in total.

To donate, see here.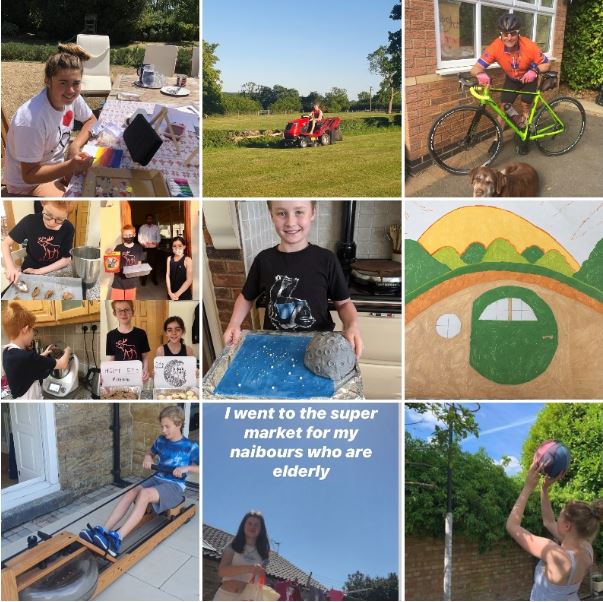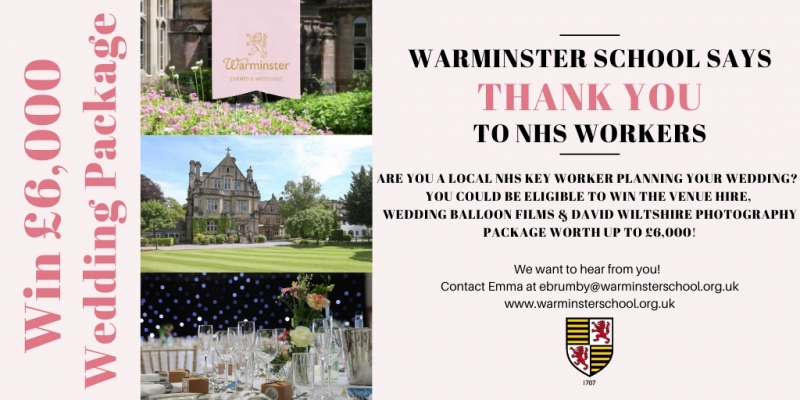 To celebrate the inspiring efforts of healthcare staff during the pandemic, Warminster School is offering NHS workers the chance to win a wedding package worth £6,000. The competition is open to any NHS worker planning to get married in 2021, and the package includes the venue hire, a wedding film and wedding photography. For more information on how to enter, click here.