Focus on Benefiting from our Great Sector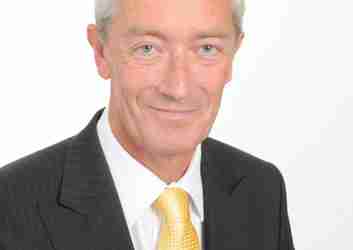 At this time of year, just ahead of the IAPS Annual Conference, I find myself reflecting on our sector as a whole and contemplating its future says David Hanson, chief executive of the Independent Association of Prep Schools.
The past year has seen all the usual media headlines that we see every year about the wonderful (and yet, to some, dreadful) success of our sector and the positive (and yet, to some, negative) lasting effect our schools have on those who benefit from their quality education.
Every time the private education sector is discussed on any public forum it is made into a controversial topic with all the associated heightening of emotions. Every time our sector is in the news for its fantastic achievements and successes, there are calls for our schools to be abolished.
This is saddening. We need to focus parents' minds on getting a part of it for themselves and their children.
Our schools are very good at what they do. The public knows that. Our schools are sadly not affordable for many, but they could be if parents were allowed to have what it costs to educate their children in the state sector to spend on private education as they see fit. Everyone deserves to have the education our schools can offer. We need the space and the investment to grow, in order to benefit more children, because one thing is for sure: anything that is as good at what it does as our schools are at educating children will not – and should not – go away.
I am making a counter-intuitive proposition. The more we knock the private sector for being elite the more elite it will become by convincing ordinary people that they cannot aspire to benefit from it. We must stop knocking the supposed elitism of the private sector and actively seek out and take opportunities to grow it and give more children a world-class education.
If we do this, if we keep pushing to make private schools as accessible to as many children as possible, we will not only help relieve some of the burden of financing state education infrastructure, but we also have a chance of breaking this ridiculous cycle of celebrating our success before being told we should hang our heads in shame.