'Ensuring our children are fit to learn must be a key objective for all in the education profession'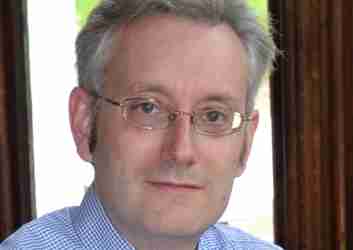 On World Mental Health Day, Alex Osiatynski, headteacher of Bilton Grange Preparatory School, highlights a need to refine the best methods for improving pupil wellbeing and then spread best practice throughout all schools.
Last Sunday I was reflecting the value and nature of what we do as educators, and in the process of doing so played out a role play in my mind of a group of school leaders comparing their institutions on the basis of their league table position: I, like many, abhor the simplistic attitude towards academic comparisons of this nature. I wondered whether a different form of league table, one which ranked the emotional wellbeing, resilience and flexibility of learners, might provide a suitable counterpoint, to dissuade schools and parents from adopting an achievement-at-all-costs mentality.
Then I assumed that Sir Anthony Seldon, principal drum-banger for the 'happiness agenda', would have already thought of that. And, indeed, almost a year ago to the day, whilst celebrating World Mental Health Day, Anthony proposed exactly such a table and, for a moment at least, caught the attention and interest of the media – although, obviously, I had missed it. However, a year on, with World Mental Health Day again recognised today, it is worth reflecting how far we have come in a year, and the challenge which still lies ahead. The demand for zippy headlines still tends to distil the argument into a binary 'happy/unhappy' simplification: the child mental health epidemic facing us demands a more nuanced attitude. There is little doubt that everyone, teachers and parents alike, are much more aware of mental health issues and are alive to recognising the symptoms when things go wrong, but we still have far to go if we are to read the early warning signs more effectively, so that fewer children end up in crisis.
Our school has started to use the PASS (Pupil Attitudes to Self and School) assessment to identify children who may need support and intervention, as well as identifying areas for whole-school development. Of course the pressure to succeed academically, whether felt intrinsically by a child or created by environmental factors, is only one issue in tackling low levels of emotional wellbeing, but it is one which schools and parents have the greatest power to exacerbate or ameliorate. My conversations with parents regarding their children's learning journey often focus on the need for stretch and challenge without ever undermining confidence: a tricky path to tread. We have also been running 'Social and emotional skills workshops' for the past year, focusing on children who need support in this aspect of their development, and the success of this has led to us rolling out into our PSHEE curriculum those elements which are of wider benefit to all children.
Ultimately, the ability to think clearly, cope with disappointments, reflect on failure and learn from mistakes and apply knowledge and skills laterally are now universally accepted as skills without which learners will not succeed. Ensuring our children are fit to learn must be a key objective for all in the education profession, and developments which support this must be welcomed. Whether or not we have a league table to denote the comparative wellbeing of the children in each of our schools, let's move beyond discussing the problem to refining the best methods for tackling it and then spreading best practice throughout all schools, both maintained and independent: we all face the same challenge and must do so together.
Happy World Mental Health Day.