Celebrating diversity and representation: A headteacher's reflection on his LGBTQ+ heritage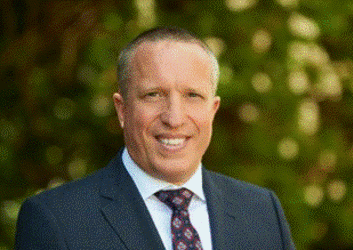 Fraser Halliwell, headteacher at Radnor House Sevenoaks, explains how embracing his LGBTQ+ heritage has not only been empowering but has enabled him to foster a more inclusive and accepting school community.
When Miriam Margolyes was gloriously featured on the cover of British Vogue's July 2023 edition, she told her interviewer, "I like being gay. I wouldn't want to be straight for anything." I feel the same way.
As with all LGBTQ+ people, becoming at ease with my sexuality was a personal and transformative journey. Growing up gay in Norfolk in the 1980s was not easy. But, as the saying goes, what doesn't kill you makes you stronger. Without doubt, the challenges LGBTQ+ youth face and overcome shape us into resilient and empathetic adults. They give us a unique insight into the struggles of marginalised individuals and the importance of inclusion.
Tragically, not all of us make it. The statistics for poor mental health, self-harm, and suicide among LGBTQ+ youth are alarming. An inclusive educational environment is vital for the growth and wellbeing of all students, yet according to research conducted by the University of Cambridge for Stonewall, over half of LGBT young people don't feel there is an adult at school or college they can talk to about being LGBT. 40 per cent state they have never been taught anything about LGBT issues in school. Perhaps the spectre of (the now repealed) Section 28 still looms large.
I believe that celebrating diversity and representation benefits not only LGBTQ+ students but also enriches the experiences of all students, helping them appreciate the beauty of our diverse world. Representation is a powerful tool to support LGBTQ+ students (and staff) and helps them realise their potential. When we create an environment where successful individuals who share their story are visible, it instils hope and ignites ambition.
At the same time, embracing diversity and promoting LGBTQ+ heritage benefits all students. It allows them to develop an appreciation for different cultures, perspectives, and identities, preparing them to thrive in an interconnected world. By exposing students to diverse narratives, we break down stereotypes and foster a climate of understanding and compassion.
So, reflecting on my LGBTQ+ heritage has enriched my journey as an educator. By being our authentic selves, promoting inclusivity, and celebrating diversity, we create a nurturing environment where we can all flourish. This feels to me like our best defence against discrimination and prejudice. To quote another gay actor (and fellow Canaries fan), Stephen Fry: "The most important thing is love. It doesn't matter in the slightest whether that love is for someone of your own sex or not… It must be understood that love comes first." Amen to that.