Building a strategy for partnerships in 7 steps: built-in, not bolt-on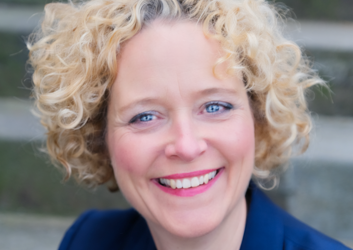 Christina Astin, of Astin Consulting, offers a roadmap for schools keen to create an effective partnerships strategy.
It's easy to see how some view partnerships with state schools as nice to have but non-essential. Historically, many such collaborations developed from individual passions and goodwill. But some schools are taking a more strategic approach. They have aligned partnerships with their school aims and ethos and have embedded partnerships in their school development plans, aware of how much impact they bring.
Here's a 7-step plan to help set you up for success:

1. Audit existing collaborations
Start by reviewing all your existing relationships with state schools, thinking about what each one involves, who is responsible and whether it could be described as a partnership (co-created with mutually-agreed needs in mind), or outreach (designed by one school and offered to others).
2. Decide goals – what do we want to achieve through partnerships?
What do you hope to get out of a partnership with another school or group of schools? Goals can vary from developing student leadership or teacher professional networks to broadening the curriculum or supporting mental health. 
Establishing your reasons at the outset will make it easier to judge success later.
3. Identify the needs that the partnership will address
Can the needs or gaps at one school be supported by strengths in the other? Mutual benefits are important for ensuring the overall success of the partnership. Getting to know colleagues from each other's schools is the first step. As the relationship develops, the needs and projects will emerge.
4. Build a programme of activities 
Once you've formed a relationship with another school and agreed what needs you can address together, you can co-design activities which fulfil your aims. 
For schools with established partnerships this may be a question of developing, steering or refreshing your programme to make it more sustainable, impactful or aligned with aims.
Senior leader oversight is crucial and admin support can help.
5. Hurdles – how can we anticipate and overcome the challenges?
Partnership working is not easy. Schools are busy places and have differing cultures, especially across sectors. It's worth thinking about these and working to avoid or pre-empt them. But the similarities between schools are overwhelmingly greater than the differences.
Practicalities like staffing, diverging timetables, transport and communications need to be worked out. If the benefits of partnering outweigh the costs it will be worth it.
6. Impact evaluation
Are your partnerships making a difference? If your aims are clear from the outset it's easier to ask the right questions to get the data you need, qualitative or quantitative.
Measuring outcomes (what difference did it make) rather than outputs (how many people took part) is the first step, and there is now plenty of advice available to schools to break down what might seem at first a daunting task.
7. Putting together a strategy and communicating it
Now you can bring all of this together to create a simple but powerful strategy for partnerships at your school. Here are some suggested paragraph starters:
We believe that partnerships with other schools are important because...
The vision we have for partnership working [over 3 years / 5 years] is...
The main strands of our partnership programme will be...
The benefit to our students will be...
Other benefits, including to our partner schools, the wider community [...] are...
This is what we will put into the programme in terms of £, staff, other resource... and this is how we will fund that...
This can now be incorporated into your whole school plan and shared with governors, parents, students and even the wider community.
Thinking strategically about partnerships means that everyone knows where you're going, why you want to get there and how you'll know if you've arrived. And going through this process will have helped clarify for you – and colleagues – why partnerships are so important.
For more information, free resources, access to the #PartnerChat network and to subscribe for partnerships updates, visit: www.astinconsulting.com/partnerships