Becoming a Microsoft Innovative Educator Expert (MIEE)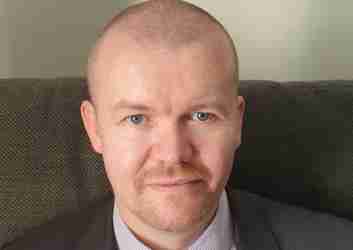 Gary Henderson, Director of IT at Millfield School, talks about the benefits of becoming an MIEE.
I recently received an email from Microsoft confirming my acceptance as a Microsoft Innovative Educator Expert (MIEE) for what will now be my fifth successive year. Over that time, I have found the MIEE community to have gone from strength to strength and to have grown what it has to offer to those who are accepted into the MIEE cohort each year. This has greatly helped me as an individual and in turn, I believe, has greatly helped my school.
Probably one of the biggest benefits of involvement in the MIEE programme is the community that it provides you access to. The MIEE community are very eager to share their ideas and resources making use of a MIEE Microsoft Team as well as all the usual social media channels to share.

This has given me access to a wealth of resources including video help guides, tip and tricks resources and displays for around school, to name but a few. This has saved me a massive amount of time and provided me an almost constant flow of professional development materials which I could use and/or pass onto colleagues throughout the school. It is also a great place to reach out to for support or answers to questions; Many a query raised with me by staff in school has been answered with support from the MIEE community. This community has also provided me a blueprint for the kind of internal EdTech community I think we should each seek to build within our schools and across schools within our local areas.
Another benefit of the MIEE programme is access to information and occasionally demonstrations of new functionality which Microsoft are planning to introduce. This has been particularly interesting in relation to seeing how Microsoft Teams has developed, seeing for example the plans for user changeable backgrounds for meetings before this was introduced to the public. This little extra insight has helped in planning and preparing within the school for the introduction of new features to Microsoft products.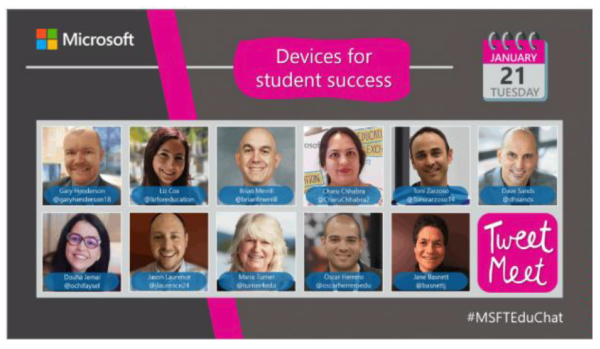 The MIEE community has also allowed me the opportunity to get involved in a couple of TweetMeets this year. These twitter‐based events last about 1 hour and focus on a given educational topic. These have been a great opportunity to interact with educators from across the world and get their thoughts and views which in turn has helped widen my perspective. This global perspective is another significant advantage of the MIEE community as the community itself is built up of educators from across the globe working in different contexts both within their individual schools but nationally in the different counties. As such I have been able to seek out a diverse range of opinions and ideas which has helped me in decision making within my own context and school.
The majority of my interactions with MIEEs has very much been virtual in nature, via twitter, via Teams, etc, however there have also been opportunities to meet others face to face. During last year, through the MIEE community, I became aware of and then took part in a Microsoft Bootcamp where I had the opportunity to meet with a work with a number for staff from the Further and Higher Education sector. This was very useful for me as the context was slightly different than my own independent school context and therefore provided me plenty of opportunities to compare and contrast what we are doing with what colleges and universities are doing. In Jan 2020 there was also a meetup at the BETT conference in London including a trip to the Microsoft store in London.
Overall, I have very much enjoyed being a member of the MIEE community. I suspect the value you take from it is related to the effort you put in, in being involved and contributing to discussion, sharing resources and ideas, etc. I myself have found myself getting more involved each year. I personally look forward to continuing my involvement in 2020/21 and to leveraging the MIEE community in helping and supporting my school and its community. For those considering whether to apply for 2021/22 I would certainly recommend it.