Affordability and a duty to serve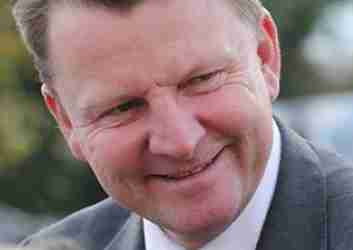 Mark Pearce, Headmaster at Prior Park Prep School, discusses the issue of increased affordability and outlines his motivations behind reducing his school's fees.
The appearance of daffodil-laden lawns ring in a new season and a new financial year and for many independent schools that means starting the process of setting school fees for the next academic year. Standby for passionate debate with inflation, operational costs and investment among other influences all vying for position to justify higher fee increases for the next 12 months.

But what about beyond the next 12 months and the long term future of the school. What if we could set aside our sector's normal response to cost increases and focus instead on reaching further into our community, opening up markets to more families, appealing to those that have either historically (or more recently) considered independent education beyond their means.

With increased affordability comes accessibility, families potentially new to the independent sector now given the realistic choice to educate their children privately. To those first-time buyers we should be shouting the benefits of an independent education from the rooftops for now the market place includes them. With no room for meaningless rhetoric we need to show them what their money buys – the undeniable difference small class sizes make, the extracurricular opportunities it presents and the life-long education it delivers way beyond the few years their children are with us.
For many years affordability - and lack thereof - has been the barrier to choosing an independent route – the buck at which thinking about paying for education stops. It sounds a ridiculously obvious thing to say but school fees are at their least affordable since the 1960s. Numbers show that, for all but the wealthiest 10 per cent of the workforce, fees for the average day school in the UK are more than a quarter of a year's pre-tax pay – compared with less than one-seventh back in 1968. This is uncomfortable reading for schools with a mission to reach out to the community beyond their boundary wall and to provide an independent alternative when and where it is needed most.
The majority of parents dismiss an independent education for their children as an unobtainable, unthinkable option. It is only those schools and governing bodies brave enough to set a new path, remove themselves from the inexorable annual increase of fees above wage inflation and address the issue of affordability for the long-term benefit of their schools and the communities they serve, that will ultimately succeed.

At my school, Prior Park Prep near Swindon, we have made meaningful changes to extend our reach, the most significant being to reduce our fees by up to 15% - in line with the UKs Top 10 best value prep schools and indeed our sister school, The Paragon in Bath. It's a bold move, however the governing body of Prior Park Schools is resolute: independent education cannot and must not be the domain of the mega-rich, but instead be flexible to economic and political realities and remain true to the core purpose - to provide opportunity for children to explore and fulfil their own talents both in the classroom and beyond.
The challenge of affordability must therefore be embraced and without compromise. We are in the business of education and so links with industry and partnerships with local businesses are vital and an integral part of our investment, development and reinvention. An independent school must be judged on its commitment to producing well-rounded individuals imbued with values and skills such as resilience, teamwork, confidence, manners and leadership so that they are prepared for their futures. For Prior Park Prep located in the South West and surrounded by technology businesses headquartered in nearby Swindon, unsurprisingly we've focused our investment on STEAM (Science Technology, Engineering, Arts & Maths) subjects with a new creative technology suite being built over the summer.
This is round-the-table stuff of long meetings and difficult decisions. Staff working hand-in-hand with governing bodies to produce lean and effective practices and savings that can be passed on to parents – existing and new.
It's fair to say that for some schools affordability is not an issue. But for those of us with a mandate to serve our community and a role to educate for life, we have a duty to ensure that our school fees are realistic and remain within the grasp of more families.