A practical way to offer more excellent school places to children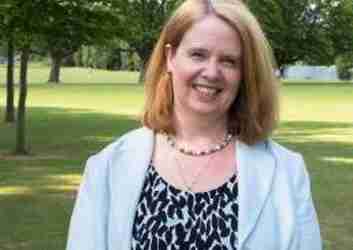 Sally-Anne Huang, Head of James Allen's Girls' School in London, backs the ISC 's proposal to create 10,000 extra school places and outlines the sector's bursary schemes as well as the varied partnership work many schools are involved with.
Whilst the news so far this year has been sensational and attention grabbing on an international level, those of us working in education have continued to be dismayed by less high level headlines about issues closer to home. Many people not closely connected to independent education may assume that we are all awash with cash. Sadly, this is not the case, particularly for smaller schools beyond the South East, and we do have to be careful to operate within costs and to spend wisely with our pupils' interests at heart. However, unlike the maintained sector, we at least have a chance of controlling our own budget, both in terms of how we generate income and how we choose to spend the money we have.

Those of us in independent schools can easily fall foul of accusations of elitism and it would be simpler to look the other way as we manage our own costs. However, often challenged on our charitable status, educating thousands at no cost to the state at a time when state funds seem scarce clearly has to be a useful contribution in its own right.

Beyond that, many schools, like my own, have well established bursary funds to ensure that we are providing education on a means tested basis. At JAGS, we have 16% of our pupils on such places and the vast majority have very substantial awards covering trips and other costs. It is not a case of massaging fees for the middle classes here; it is providing a great education for free. We are fortunate enough to benefit from a trust and also plough back commercial funds from our sports centre in order to do this. We are not needs blind but we would like to be and are constantly working to that aim.

Similarly, in the face of stretched resources nationally, we are interested in the Independent Schools Council's proposal to create 10,000 extra places, working with the government. In this proposal, the school in question would receive the same funding allocated for a state school place and would make up any shortfall themselves to provide all the opportunities and established resources in their institution to pupils on this scheme. The expertise available in both sectors would work together in this collaboration. Much as some may sneer at working with the vilified independent sector, the simple truth is that this would be a practical way to offer more excellent school places to children who might otherwise miss out and there is a crucial agreement that it would target low-income families.

Surely, this has to be a better approach to social mobility than the postcode lottery of grammar schools seen in areas such as Kent? That my own school neighbours poorer London boroughs within an easy commute make this last point really pertinent to JAGS. I am sure there would be arguments that we would be seeking to syphon off funds from the state sector but, when the alternative is spending vast amounts on building new schools with less established facilities and academic programmes, the scheme would save the tax payers money in the end. The ISC is also looking to work in locations where the need is greatest.

I do know that this is emotive stuff and that hackles may rise and opinions will differ. However, although much is made of what the independent sector should and shouldn't be doing in the press and in political circles, the truth is that we should celebrate our common aims rather than focus on differences.

JAGS is part of the Southwark Schools Learning Partnership, which bridges both the maintained and independent schools in the area. We work together well and there is so much more mutual respect than most of the public would assume. I know that this pattern is repeated up and down the country and we collaborate because it is beneficial to all and makes for better schools – not because we have been told to do so. Teachers want to teach and they want the best for young people. If Rome is burning, then we all want to step forward to help put out the fire and I do hope that both our bursary schemes and the ISC proposal will be taken very seriously indeed.