Sydenham High School GDST
Sydenham High School is an independent day school offering a first-class education for girls aged 4-18. What makes us distinctly different is the value we place on the individual and the way our motto 'Fear Nothing' lies at the heart of all we do in preparing our students for their futures. We are a small but high achieving school that believes in the primary of the primacy of the classroom, and creating an aspirational environment for our pupils is one of our foremost aims.
19 Westwood Hill
Sydenham
London Area
SE26 6BL

+44 (0)20 8557 7000
Contact school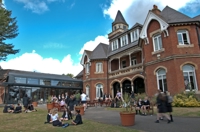 ---
Head's name: Mrs Katharine Woodcock (Headmistress)

Religious affiliation: Non-denominational
Day/boarding type: Day
Gender profile: Girls only

Size: 578
Sydenham High School GDST fees:
Day fees per term:
£4,260 to £5,417
Scholarships & bursaries:
Available
ISC reference number:
71598
DfE reference number:
209 / 6309
Girls - age range & pupil numbers:
Day: 4 to 18 (578)
Sixth form: (71)
View inspection report for this school
Scholarships
For girls joining in year 7 (11+ entry), we offer both academic scholarships and scholarships in Art, Drama, Music and Sport.
There is no need to make a separate application for an academic scholarship as all girls are considered based on their performance in the Entrance Examination. Shortlisted girls will be contacted a few days in advance and asked to attend a further assessment consisting of a group task and individual interview.
The Art, Drama, Music and Sport scholarships are worth up to 15% of fees and stay with a girl throughout her school career. You initially apply for your daughter to be entered for a subject scholarship and if your application is shortlisted, you will be invited for an assessment.  The specific criteria and for each scholarship is outlined as part of this application form.
If your main application to the school is made online, then any Subject Scholarship applications should be returned separately to the school to arrive no later than the application deadline of 30 November 2017.
For girls joining in year 12, we offer academic scholarships and a Rowing Scholarship. Candidates wishing to be considered for these should apply by 10 November 2017.
Bursaries
Sydenham High School offers a number of bursary awards at 11+ and Sixth From year 12) which are designed to enable girls whose parents might not be able to afford the full fees to attend the school. The award of a bursary is based on financial circumstances and the candidate's performance in the entrance assessments.
Sixth Form candidates (both new and progressing students) are also able to apply for bursaries. In addition, there are awards for direct entry to the Sixth Form, including two full bursaries, kindly sponsored by HSBC, for Sixth Form applicants from state schools.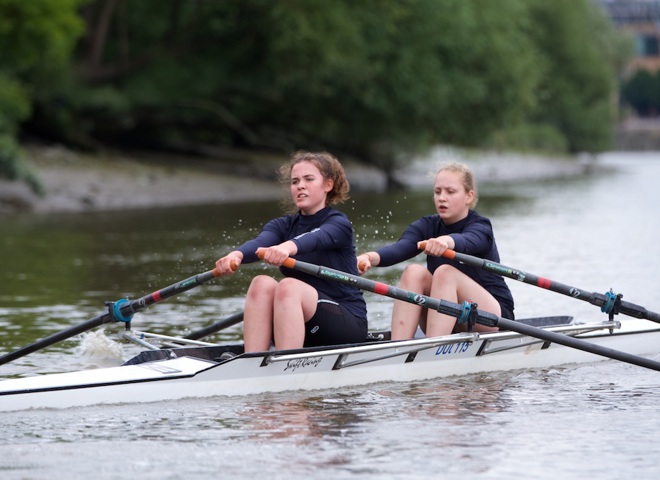 Scholarships & Bursaries offered
Academic scholarships
Art scholarships
Drama scholarships
Music scholarships
Sport scholarships
Sixth Form scholarships
Bursaries for new entrants
Hardship awards for existing pupils
Disclaimer:Data is provided by the school, ISC is not responsible for inaccuracies