St Paul's School
St Paul's School is one of the UK's leading independent schools, offering an outstanding all-round education for some of the brightest boys in the country aged 7-18 years. Founded by John Colet, Dean of St Paul's Cathedral, in 1509 to educate boys "from all nations and countries indifferently," regardless of race, creed or social background, St Paul's School remains committed to this vision today.
Lonsdale Road
Barnes
London
London Area
SW13 9JT

+44 (0)20 8748 9162
Contact school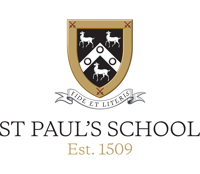 ---
Head's name: Professor Mark Bailey (High Master)

ISC associations: HMC, IAPS, AGBIS, ISBA
Religious affiliation: All Faiths
Day/boarding type: Day, Weekly and Full boarding
Gender profile: Boys only

Size: 1403
St Paul's School fees:
Boarding fees per term:
£11,723
Day fees per term:
£6,257 to £7,827
Scholarships & bursaries:
Available
ISC reference number:
88003
DfE reference number:
318 / 6066
Boys - age range & pupil numbers:
Day: 7 to 18 (1382)
Boarding: 13 to 18 (21)
Sixth form: (407)
View inspection report for this school
Additional Information
St Paul's School has a famous reputation and a fine tradition for nurturing scholarship and opportunity, with illustrious alumni including Samuel Pepys, Edmond Halley, Field Marshal Bernard Law Montgomery and John Churchill, Duke of Marlborough. Erasmus, the greatest scholar of the northern Renaissance, advised Colet in the original planning of St Paul's School and wrote textbooks for the School's use.
Today, a commitment to all-round excellence and a culture of venturing beyond the syllabus continues to pervade life at St Paul's, which is known for its inspirational and responsive teaching, and outstanding academic results. Recent statistics show 80% of Paulines enter the top 12 UK Universities in the QS World rankings, with 13% going to North American universities (Ivy League or equivalent).
The School has unrivalled facilities for a London day school. Situated on 45 acres of grounds, by the banks of the River Thames, they have recently completed the development of a stunning new Drama Centre, featuring the Samuel Pepys theatre; constructed an RIBA award-winning Science building and are in the process of completing new dining, library and classroom facilities overlooking the Thames.
Entry points are at 7, 8, 11+ to St Paul's Juniors and at 13+ and 16+ to the senior school. Generous means-tested bursaries are available for applicants who have successfully completed the admissions process.
Scholarships & Bursaries offered
Academic scholarships
Art scholarships
Music scholarships
Sixth Form scholarships
Sibling discounts
Bursaries for new entrants
Hardship awards for existing pupils
Disclaimer:Data is provided by the school, ISC is not responsible for inaccuracies