Harrow School
Harrow School is a full-boarding school for boys aged 13 to 18. It was founded in 1572 under a Royal Charter granted by Queen Elizabeth I. It is located in a leafy 300-acre estate, encompassing much of Harrow on the Hill in northwest London. As stewards of many cherished traditions, today's Harrovians follow in the footsteps of The Giants of Old, united by strength of character, lasting friendships and the desire to be of good influence.
5 High Street
Harrow on the Hill
London Area
HA1 3HP

+44 (0)20 8872 8000
Contact school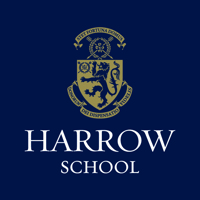 ---
Head's name: Mr J B Hawkins (Head Master)

ISC associations: HMC, AGBIS, ISBA
Religious affiliation: Church of England
Day/boarding type: Full boarding
Gender profile: Boys only

Size: 827
Harrow School fees:
Boarding fees per term:
£12,450
Scholarships & bursaries:
Available
ISC reference number:
81126
DfE reference number:
310 / 6000
Boys - age range & pupil numbers:
Boarding: 13 to 18 (827)
Sixth form: (336)
View inspection report for this school
Additional Information
If boys are struggling with organisation or study skills at Harrow, they may have lessons with our qualified Learning Support team in order to develop their confidence and approach to learning. This may be a one-off or on-going, as required. Although we do not have the facilities to offer highly specialised and intensive support, the Learning Support team supports boys with mild dyslexia and other learning difficulties through one-to-one sessions and certain individual arrangements, such as extra time in examinations. We can also arrange for boys to be assessed for dyslexia and other learning difficulties. Parents considering Harrow for a boy with special educational needs should discuss those needs with the Registrar before registering, and provide reports from educational psychologists or medical personnel, as appropriate.
Scholarships & Bursaries offered
Academic scholarships
All Rounder awards
Art scholarships
Design scholarships
Drama scholarships
Music scholarships
Sport scholarships
Sixth Form scholarships
Bursaries for new entrants
Hardship awards for existing pupils
Disclaimer:Data is provided by the school, ISC is not responsible for inaccuracies