Manor House School
Manor House School is a selective independent day school and nursery for girls aged 2 through to 16 years. Established in 1920, the school is located in the village of Bookham, Surrey. School minibus routes transport pupils to and from school, from homes in Wimbledon, Kingston, Esher, Cobham, Guildford, Dorking and Epsom areas. Manor House is renown for offering an individual approach to learning and outstanding pastoral care within a smaller, friendly school setting.
Manor House Lane
Bookham
Surrey
KT23 4EN

+44 (0) 1372 457077
Contact school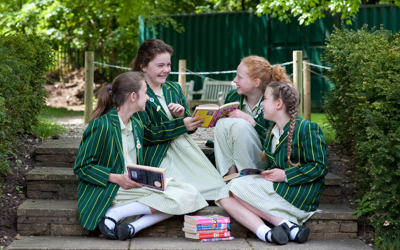 Head's name: Ms Tracey Fantham (Head Teacher)

ISC associations: GSA, AGBIS, ISBA
Religious affiliation: Christian
Day/boarding type: Day
Gender profile: Girls only

Size: 281
Manor House School fees:
Day fees per term:
£1,314 to £5,447
Scholarships & bursaries:
Available
ISC reference number:
46465
DfE reference number:
936 / 6068
Girls - age range & pupil numbers:
Day: 2 to 16 (281)
View inspection report for this school
Additional Information
All Manor House School teachers are excellent at providing individual additional help within the classroom and differentiating for the needs of girls, but it is recognised that for some, a little more is required.  For these girls we are able to provide one-to-one support from highly qualified specialist teachers.  Academic Advancement is tailored to the needs of the individual, using multi-sensory learning, and aims to develop strategies and methods that can be used by a pupil to underpin independent learning across the curriculum. It aims to develop independent learning skills in all girls and to equip them with the ability to deal with their learning needs in all situations.
Disclaimer:Data is provided by the school, ISC is not responsible for inaccuracies