Walden School
Walden School offers an excellent independent education, developing challenging and creative programmes of study to suit all our students. We provide education for both boys and girls aged 3 – 18 and we are in effect four schools in one, Walden Nursery and Pre-Prep, Walden Prep, Walden Senior and Sixth Form, all sharing the same beautiful site in the attractive old town of Saffron Walden.
Mount Pleasant Road
Saffron Walden
Essex
CB11 3EB

+44 (0)1799 525351
Contact school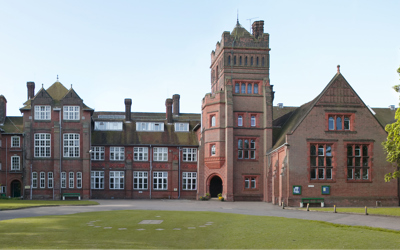 Head's name: Mrs Anna Chaudhri (Head)
Mrs Sally Meyrick (Head of Junior School)
Mrs Eleanor Mackenzie-Lambert (Deputy Principal)

ISC associations: The Society of Heads, AGBIS, ISBA, IAPS
Religious affiliation: Quaker
Day/boarding type: Day, Weekly and Full boarding
Gender profile: Coeducational

Size: 350
Walden School fees:
Boarding fees per term:
£6,820 to £9,095
Day fees per term:
£2,875 to £5,575
Scholarships & bursaries:
Available
ISC reference number:
34746
DfE reference number:
881 / 6012
Boys - age range & pupil numbers:
Day: 2 to 19 (135)
Boarding: 11 to 19 (38)
Sixth form: (30)
Girls - age range & pupil numbers:
Day: 2 to 19 (138)
Boarding: 11 to 19 (39)
Sixth form: (28)
View inspection report for this school
Additional Information
We offer GCSEs and A Levels and our students have a fine track record of going to their first choice of university year after year. High standards of teaching and academic attainment are hugely important to us and we make sure they are enriched by a broader framework of personal development.
Pastoral care at the school is outstanding, and relationships between staff and students are strong.
Founded in 1702 and with a Quaker foundation, we are immensely proud of our heritage and welcome children of all faiths, or none.
Disclaimer:Data is provided by the school, ISC is not responsible for inaccuracies